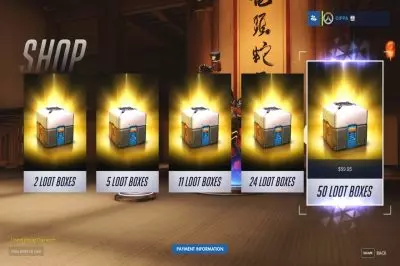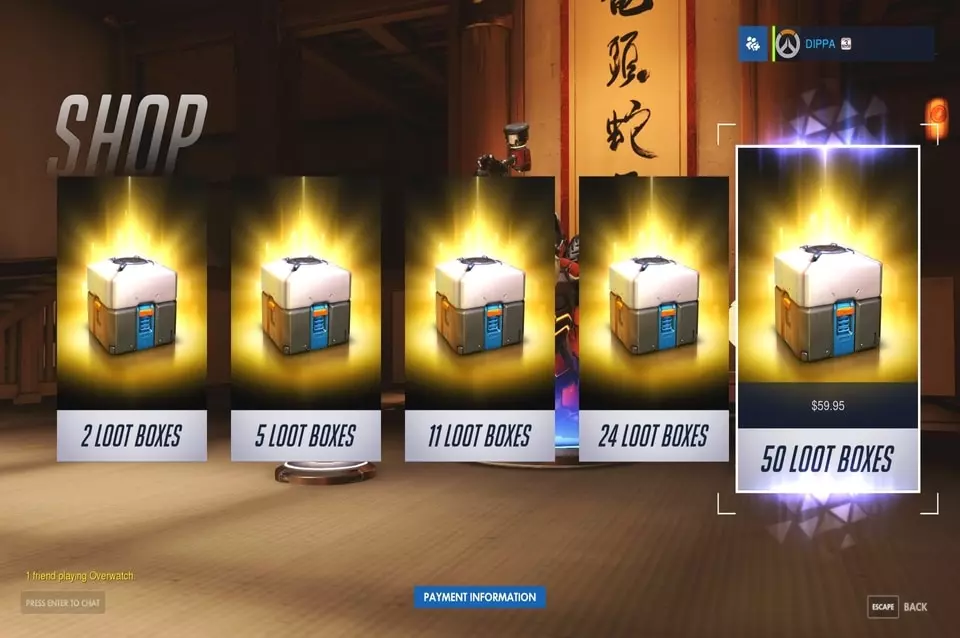 Juniper Research, which specialises in market research and business intelligence, has published a new survey, forecasting that so-called loot box and skin betting will reach an overall spending estimated to $50 billion by 2022, marking a massive increase from less than $30 billion registered this year.
According to the research, called "Daily Fantasy Sports & In-Game Gambling; Skins and Loot Boxes 2018-2022", the two sectors mentioned above are among the fastest-growing ones in the gambling industry for the time being. As revealed by Juniper Research in its latest research, skins gambling and loot boxes could cause some concerns to regulatory bodies, especially considering the latest discussions on the matter.
Loot boxes are special in-game feature packs containing randomly selected items. Skins, on the other hand, are in-game features used to change the appearance of game characters or weapons. Both types of features have been recently considered as a form of virtual currency used for placing bets, as skins could be cashed-in in return to real money by using web-based trading platforms.
Recently, various issues related to loot boxes and skins gambling have emerged, especially the ones associated with third-party websites facilitating placing bets on casino-style games and eSports matches. A number of organisations and regulators have opposed such features to be provided in the gambling market, saying that they could result in creating a gambling market which is not regulated under existing rules.
More Children Involved with Skin Betting and Loot Boxes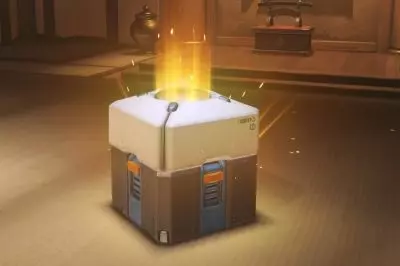 Back in 2017, the UK Gambling Commission (UKGC) conducted a study focused primarily on skins gambling and loot boxes. The results of the survey found that approximately 11% of the children between 11 and 16 years old in the UK had already gambled with skins. In other words, according to the UKGC's about 500,000 young individuals who have not turned 15 years of age could be using skins betting features.
According to the latest research of Juniper, if competent authorities do not take stricter measures in terms of skin betting and loot boxes, wagers are to reach a massive scale on a global scale by 2022.
As mentioned above, the major UK gambling regulatory body has already warned that skin betting becomes increasingly popular among children and said that gambling websites linked to video and computer games could be hit by a clampdown over the months to come.
According to data unveiled by the UK Gambling Commission at the end of 2017, more than 30 million people, or approximately 50% of the country's residents, play video games. At the time when these figures were revealed, the gambling regulator said that some third-party websites had been offering their customer the opportunity to use certain items, called skins, to place bets on casino- or slot machine-styled games. The skins, of course, could be sold and turned into real money.
The fact that video games and video gambling, respectively, have become increasingly popular among children, has also been found concerning by the Commission.