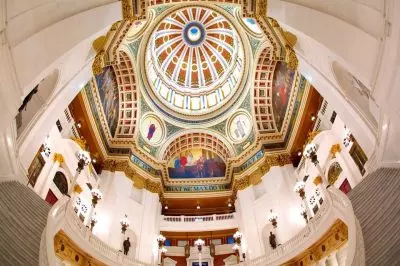 Yesterday, the Pennsylvania Gaming Control Board (PGCB) approved Temporary Rules and Regulations 125-215. The state's gambling regulatory authority revealed that the rules were published on its website as an additional set of temporary regulations for online gambling, and more specifically, for interactive gaming skins.
According to the new regulatory rules, the operators which are granted with online gabling licenses will be permitted to host multiple skins – a decision that will offer companies which are not based in Pennsylvania to take part in the state's online gambling sector.
As revealed by the Pennsylvania Gaming Control Board itself, the temporary rule-making includes some rules aimed at ensuring that the interactive gaming in the Commonwealth would be kept safe and intact. Later in April, the state is set to begin accepting interactive gaming certificate applications from operators that current have valid casino gaming licences. The application process for technology providers is to be given a start in June 2018.
Under the new temporary regulation, all online casino and poker skins would have to feature the name on the license holder, which in most cases would probably be a local land-based casino.
New Rules Come after Heated Skins-Related Debates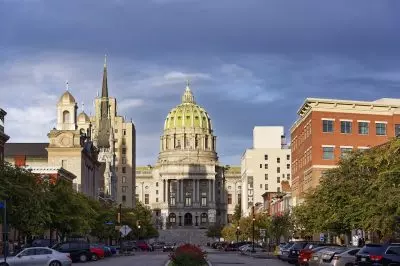 As mentioned above, the additional set of rules is focused on the so-called skins, and the question whether online gambling operators will be given the chance to host affiliated operators, as they are allowed to do in the state of New Jersey.
Under the new regulations, the online gambling industry of the state of Pennsylvania is to allow unlimited number of skins. Still, skins must make it visually clear on their website which casino they have an affiliate partnership deal with. In addition, they will be required to offer their product through the main casino website or through another website which operates within the organizational structure of the casino.
If we have to put this in other words, the state regulator said that skins must be tied to either the main website of the license holder, or to a website which is owned or operated by the license holder.
For some time now, the state of Pennsylvania has seen fierce lobbying on the issue, with Penn National and Parx Casino insisting for a limit of one skin per gambling operator to be imposed. On the other hand, it was the other group of lobbyist, including 888 Holdings, iDEA Growth and several members of the New Jersey iGaming industry, who urged the state authorities not to impose a restrictive limit on skins. Skins were also not included in the piece of legislation which made online gambling legal in the state.
The debates pushed local regulatory authorities to take the skins-related issues into consideration before the first Interactive gaming license applications are accepted on April 16th.