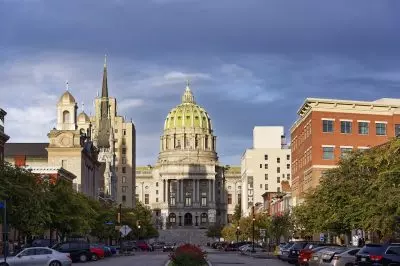 The state of Pennsylvania is currently well on its way to give green light to online gambling and online lottery is one of the potential ways in which players will be able to participate in the new gambling sector. Even though future gambling projects are still in their initial stages, this week shed more light on the future offerings which would be able once the sector begins operation this May.
Pennsylvania is making sure its gambling industry is developing at a steady pace and the online gaming sector is part of the progress ahead as well. It was announced mid-March that the state is planning to make the month of April the official start of online gaming licenses applications.
As this is considered a crucial move, one that has the potential to shape the future online gambling field, the news was welcomed with quite the interest. The period through which gambling operators could file in their applications for iGaming license will last for 90 days throughout which entities will have the chance to obtain the said permission from the gambling authorities.
More Details Regarding the Field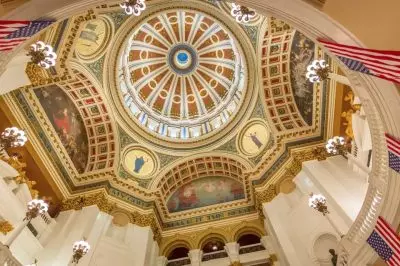 With the help of recently issued information regarding the iGaming industry in the state of Pennsylvania, now players and people in the field are able to have a better idea of what the future projects will include and how the field is going to be shaped. This May will see the official launch of iLoterry games, but as it was noted there would not be any of the well-known casino-style games which players are used to seeing, to the likings of Powerball, the Mega Millions or any other draw games.
These gaming offerings will remain at the land-based retail stores which are currently in operation, leaving iLoterry with many new and exciting options up for grabs. There will also be no traditional casino games which could be found in gambling facilities, such as poker, roulette, slot machines, and blackjack. The gaming regulator of the state of Pennsylvania stated that instead, the new online gambling field will provide players with the chance to give their luck a try in online scratch-off games.
What has to be clear in this case is that no slot machines games will be available within the range of the new iLoterry, since this is s topic of constant discussion. There are many gaming offerings which have the appearance of slot machines but are in fact, not. Such offerings could be found, for instance, in horse racing tracks like the Presque Isle Downs and Casino where historical racing slot machines are on offer for the customers.
They only look like slot games, but in reality, they utilize old racing data in order to operate which causes the confusion. The new iLoterry would not interfere with the operation of brick-and-mortar gambling venues in the state, which is why this clarification is considered necessary.