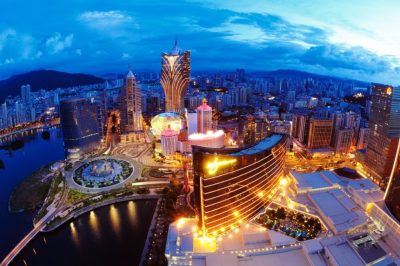 This February brought a positive change to the region of Macau when it comes to the rates of visitors interest demonstrated, as it was recently confirmed by reports on the arrivals over the span of last month. According to the information issued by the Macau Statistics and Census Service on Friday the month of February witnessed a significant surge of visitors amounting to some 23.1 percent compared to February last year.
This year-on-year comparison means that this year there were a total of 3.07 million tourists making their way to the largest gambling hub on a global scale and this is to be taken into account when it comes to the development of Macau. This was the month when the Lunar New Year celebrations took place and this is usually a month that enjoys quite the interest from visitors from mainland China. Many visitors enjoy spending their celebration days enjoying the festivities that Macau has to offer, as it is a close destination, which is well known for its entertainment offerings.
The last time, that the interest towards Macau managed to reach this rate, was registered back in August 2014 and this means that even though some experts in the field of gambling had their concerns that Macau might see a drop in revenue, visitors prove those forecasts wrong for the moment. Overnight visitors willing to visit Macau have seen a surge in their number amounting to 13.3 percent when compared to February 2017.
Last month saw 1.40 million tourists which opted for an overnight stay and this is slightly less than the number of people which opted for a same-day stay in Macau. Overnight visitors usually are a source of larger revenue, since they are willing to spend more money on accommodation, in addition to gambling.
Interest Soars towards Macau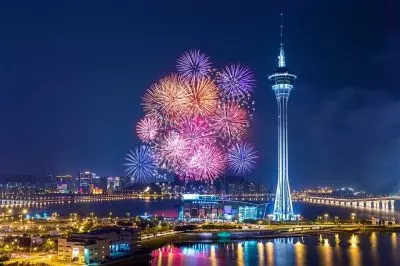 They crossed the 1.67 million mark over the span of February, making a 32.6 percent jump in comparison to this time last year. Speaking of visitors coming from mainland China, their number also rose significantly, so much as to reach 2.29 million. According to the information issued by the Macau Statistics and Census Service, their number equals a 37.3 percent surge when compared to the prior-year period.
When it comes to Asian countries whose nationals enjoy visiting the largest gambling hub in the world, China is the country that demonstrates the biggest interest. Other countries whose nationals often make trips to Macau are the Republic of Korea and Taiwan.
However, over the span of February, the number of tourists traveling from these two countries saw a drop of 13.4 percent and 8.4 percent, respectively. When expressed through digits this means that the visitors coming from the Republic of Korea were some 71,633, whereas the visitors traveling from Taiwan were 79,670 last month.
It could be recalled that the month of July 2003 saw the introducing of China's Individual Visit Scheme and ever since then thousands of visitors have utilized it. This February marked a new single-month record since its implementation as there was a 57.9 percent soar of visitors using the scheme.