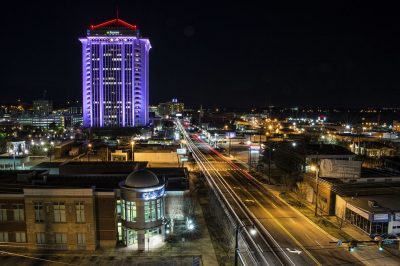 It seems that the state of Alabama will not see a piece of Daily Fantasy Sports (DFS) legislation rolled out any time soon. Despite the nation-wide positive attitude that sports betting and DFS have been facing lately, the SB 325 failed to get the approval of the Senate.
Earlier in March, the Senate Tourism and Marketing Committee unanimously gave the green light to the proposed piece of legislation that would have established the Fantasy Contests Act and provide regulation for certain DFS operators in Alabama, if passed. Unfortunately for the supporters of the bill, the latter was shelved on the Senate floor before local lawmakers even got any chance to take a vote on the issue.
The bill was shelved during a vote for the Budget Isolation Resolution, which is considered a formality vote preceding a debate on the floor. However, the tragic fate of SB 325 was not surprising to some, including to its sponsor, Sen. Paul Sanford, R-Huntsville. A couple of weeks ago, the latter predicted that the bill would fail at the time it got unanimously approved by the Committee.
Previous DFS Legislation Attempts in Alabama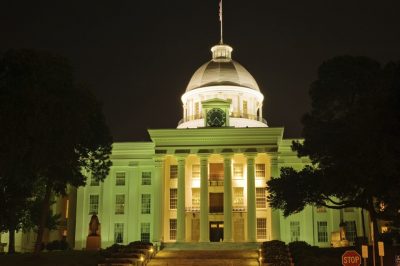 This is not the first time when state lawmakers have made attempts to legalize Daily Fantasy Sports in Alabama. For three years now, they have been focused on adding DFS legislation to the state's gambling landscape.
Back in 2017, the House passed its own version of a DFS bill, which unfortunately was not taken up by the Senate. Now, the future of daily fantasy sports in the state remains unclear, especially considering the fact that the SB 325 sponsor, Sen. Paul Sanford, is to retire.
Luther Strangem the former Attorney General of the state sent letters to two operators offering DFS in the US – FanDuel and DraftKings – in April 2016 to inform them that DFS was considered illegal. Since then, the DFS contests, which provide players with the chance to choose players from real teams to compete on fantasy teams by using real stats, constitute an illegal form of gambling. Daily Fantasy Sports are considered games of skill, rather than games of luck, which is why they are not covered under the existing legislation of most states in the US.
At the same time, more states across the country have expressed their willingness to add sports betting operations to their existing gambling legislation. This could become possible in case that the US Supreme Court rules in favour of the state of New Jersey, a decision that could lead to the revocation of the Professional and Amateur Sports Protection Act (PASPA) of 1992 and trigger a sports betting law-making trend across the entire country.
However, considering the fact that the latest attempt for Daily Fantasy Sports legislation failed, the state of Alabama will not be one of the states legalising these contests if PASPA is officially cancelled.