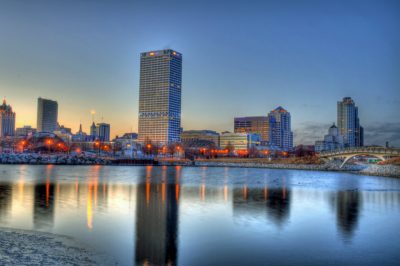 An investigation conducted by Milwaukee's FOX6 established gas stations across the south-eastern part of the state of Wisconsin still operate cellphone charging machines that greatly resemble real-money gambling consoles. The so-called "Pow'r Up" charging machines are provided by a company called Quick Charge Kiosk and allow customers of the gas stations to insert real money and play a game of chance while charging their mobile devices, with the possibility to potentially collect an actual cash payout.
Quick Charge Kiosk insists the said charging machines are not intended for gambling purposes but Judge John DiMotto at the Milwaukee County Circuit Court is of a different opinion. Judge DiMotto referred to gas stations offering such devices as "gasinos" since customers practically input real money inside and play a game whose outcome relies only on luck in hopes of collecting a payout. Slot machines in gambling venues operate precisely on the same principle according to the Milwaukee County Circuit Judge.
The Company Behind the Devices Claims They are not Intended for Gambling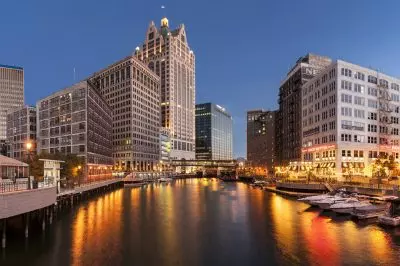 The company responsible for the distribution of the "Pow'r Up" machines is owned and managed by Jeremy Hahn from the town of West Bend, south-eastern Wisconsin. The company owner's father Lester Hahn was convicted and sent to jail in 1996 for operating unauthorized video poker machines. At the time, Lester Hahn appealed against the sentence but his appeal was rejected by the Court.
Over twenty years after Lester Hahn was sentenced to jail, his son Mr. Jeremy Hahn has introduced similar machines to the Wisconsin gas stations. Each video slot machine has a cable that enables customers to power up their mobile devices and play a real-money game to win a cash prize.
The position of Hahn Junior's attorneys is that customers are practically paying for the service of charging their phones. The company's lawyers argue that the charging devices are made to resemble video slot machines in order to attract more attention on behalf of customers and carve out a niche for Quick Charge Kiosk at the local market.
The charging machines work in the following manner – the customer inserts a dollar into the machine to receive a minute of charging time along with 100 "entries" in a promotional game they can play while waiting for the phone to charge up. The company's lawyers claim this promotion is not in violation of the state's law. Campaigners from Citizens Against Expanded Gambling think differently, however.
Wisconsin Allows Gambling Machines in Tribal Casinos Only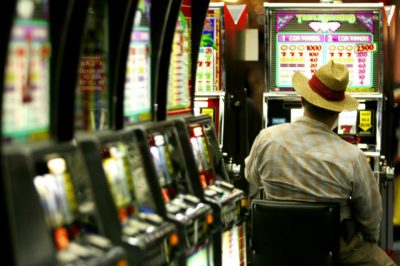 Moreover, Mr. Hahn Junior has already been ordered once to remove his machines from the local gas stations. In 2015, the state's Department of Justice insisted that these clearly fit into the description of gambling machines and as such, cannot be operated in gas stations.
As a result, the owner of Quick Charge Kiosk filed a lawsuit in hopes the Court will provide him with more legal clarity on his charging machines. More than two years later, Judge DiMotto has finally weighed in on the matter but before he was able to reach a decision, he was forced to navigate through the complicated gambling legislation of Wisconsin, which has been subjected to multiple amendments over the years.
All forms of gambling were prohibited in the state for over a hundred years until a constitutional amendment was made in 1965, allowing for specific promotional contests. This was followed by the approval of raffles, charitable games of bingo, and pari-mutuel betting. A state lottery was also created in Wisconsin but at the moment only tribal casinos are authorized to operate video gambling machines like slots legally.
Further amendments were made in 1999 and 2003, authorizing restaurants and bars holding a Class B liqueur licenses to operate no more than five gambling machines on their premises. Gas stations, however, fall into the category of Class A liqueur establishments and as such, are not permitted to legally operate real-money gambling machines, even if the latter are equipped with charging cables.
This escalated in Judge DiMotto issuing a decision to order Mr. Hahn to remove his machines from the gas stations. Several days after the official court decision was issued, the investigating team of Milwaukee's FOX6 came across the machines which were still in operation at one of the gas stations in the town of Sussex.
Mr. Hahn was contacted by the representatives of the local media and revealed he intends to appeal the Court's decision once again. He hopes he would be permitted to continue operating his charging machines while the Court is in the process of reviewing his appeal. Mr. Hahn also commented that his charging machines have garnered over $5.2 million in revenue over the course of the last four years but he still struggles to break even where profits are concerned.