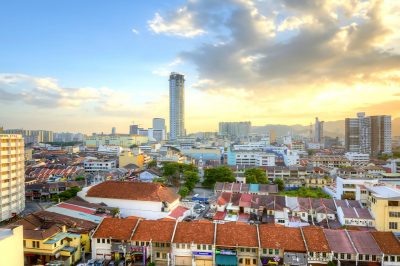 Police authorities in the Malaysian state of Penang reported they have confiscated and disposed of as many as 3,197 slot machines, desktop computers and laptops that were collectively evaluated at RM4.5 million. According to the authorities, the equipment was used for illicit gambling activities.
Datuk A. Thaiveegan who occupies the position of Penang's Chief Police Officer revealed during a press conference that the machines and computers were seized as part of the large-scale police operation called "Op Dadu" that lasted between 2015 and 2017.
During the operations, the police raided a total of 514 premises where illegal gambling activities reportedly took place. These were spread throughout Penang's five administrative districts. Chief of police Thaiveegan also commented that his employees have taken into custody 988 suspects. Some of the arrested were owners of the raided premises while others were responsible for the organization of illegal gambling activities there. Some of the individuals were merely gamblers. Police authorities reported they have seized as much as RM151,041 in cash from the raided premises.
Police Chief Warns the Anti-Gambling Raids are to Continue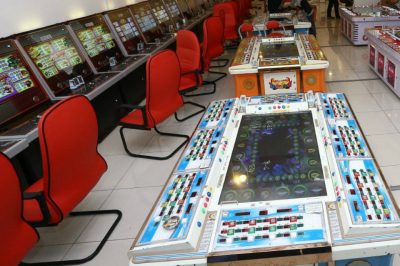 Following these raids, all 3,197 confiscated machines were destroyed by the authorities. Chief Police Officer Thaiveegan commented on the matter today while at the base of Marine Police Region One, located in the residential neighborhood Batu Uban near the capital George Town. He explained that as many as 307 cases have been brought to the Penang Court and all of them have been related to gambling. After the trials proceedings, the court ordered the confiscated equipment to be destroyed.
The Penang Police Chief took the opportunity to issue a warning to all owners of local gambling dens. Thaiveegan explained the police authorities intend to continue monitoring illicit gambling activities on the territory of Penang very closely in their quest to eradicate all forms of gambling in the state.
He went on to explain that the local authorities consider the organization of illicit gambling activities a serious offence due to the fact that it could lead to other, more serious criminal deeds. Thaiveegan explained that a person who has gambled away all of their money is more likely to resort to stealing in order to find more cash to fund their gambling habit.
The Police Chief also specified that the disposal of the gambling equipment and computers has gone off in accordance with the Open Gambling Houses Act of 1953 and Section 16 in particular. This is not the first instance of anti-gambling raids on behalf of the Penang authorities as of late.
In September 2017, the local police intentionally stopped the power supply of 30 unauthorized gambling premises and entertainment centers that operated in violation with their license conditions by hosting illegal gambling services. At the time, the police confiscated and destroyed gambling equipment to the value of RM31,133, including 2 desktop computers, 140 simulator machines, and 147 slot machines.