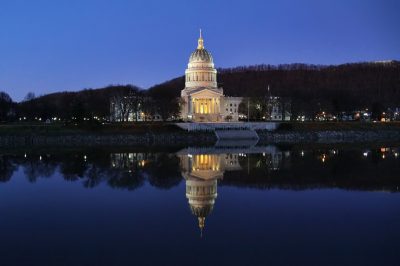 West Virginia has seen a sports betting bill approaching the final stage of approval in the state Legislature. The bill, called Senate Bill 415, which is seeking to see sports betting legal in the state, has reached the House of Delegates that is expected to have its third reading of the proposed piece of legislation. Since this is going to also be the final reading of the bill's wording, the House of Delegates is also going to have a vote on whether give it the green light or shelve it for now.
In case that the piece of legislation gets the House of Delegates' approval, sports betting would be made legal at the four racetracks of West Virginia and the state Governor-owned Greenbrier resort. Of course, the Senate Bill 415 is to be enforced only in case that the US Supreme Court rules in favour of sports betting in the New Jersey case on the matter, or the US Congress makes steps towards lifting the nation-wide ban on sports betting.
State's Revenue to Be Boosted Thanks to Sports Betting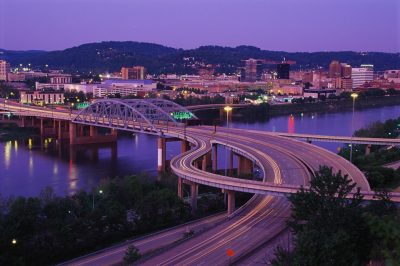 One of the most specific features of the Senate Bill 415 is that under its provisions it is to redirect an amount of $15 million generated from sports betting taxes on an annual basis to the State Lottery Fund. The remaining amount is set to be redirected to the Public Employees Insurance Agency (PEIA) Financial Stability fund.
For the time being, the Senate Bill 415 has managed to pass through the House almost unchanged. This is exactly the reason why Delegate Shawn Fluharty, D-Ohio, shared his expectations that the proposed piece of legislation should get strong support now, too. According to Mr. Fluharty, sports betting would be helpful for the state, as it would bring West Virginia financial support in form of additional revenue for both the state itself and PEIA.
Delegate Fluharty further explained that two-thirds of the expected revenue is going to be contributed from visitors of the state, which would be great for the West Virginia's economy and local businesses. In addition, by adding sports betting options to its offerings West Virginia would become more competitive to the neighbouring states.
According to estimates provided by the Eilers and Krejcik gaming research firm, if sports betting is legalized and officially given the green light in the state of West Virginia, it would bring revenue estimated to $13.4 million over the first year. The expected sports betting revenue for the second year amounts to $21.7 million, with prospects for further increase to $28.7 million in the fifth year.
The gaming research company also revealed that 699 full-time jobs would be created in the state in a five-year span. Reportedly, the overall economic impact that sports betting legalization would have on the state's market is estimated to a little less than $230 million.