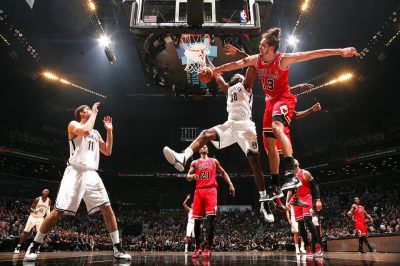 As more states are demonstrating their willingness to see sports betting legalized, the US Supreme Court is coming closer to a decision on the New Jersey legal case on the matter.
Having this in mind, it is not surprising that the National Basketball Association (NBA) has recognized the importance of the issue and has declared its interest in drawing benefit from it. At the end of January 2018, the NBA called for the New York State committee to take the necessary steps and create laws to form a stable basis for nation-wide sports betting options.
At the time when that happened, the National Basketball Association issued a statement saying that a federal approach would be the simplest way to clearly protect the integrity of the games. The NBA has seen the opportunity to generate a revenue increase by getting a chunk of the sports betting pie in case this form of gambling gets regulated.
Sports betting legalization has become one of the hottest topics lately, with the US Supreme Court being expected to reveal its official ruling in the New Jersey case. A number of states insisted that nation-wide sports betting regulation would bring solid increase in the annual gambling revenue. Back in 2016, the state of Nevada reported sports betting revenue of $4.5 billion. The potential of sports betting is considered to become even larger over the yeas yet to come in case that the federal ban on this form of gambling is lifted.
NBA Wants a Chunk from the Pie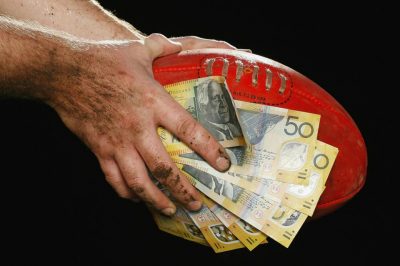 The NBA attorney Dan Spillane has revealed the two-part request of the NBA, which as mentioned above included forging nation-wide regulation of sports betting and getting a piece of potential sports betting revenue. The latter could actually end up with providing a massive increase registered in the league revenue.
Mr. Spillane has not only provided more information about the sports betting revenue percentage that the NBA would ask for, but also shared an opinion that the type of gambling activity is more accessible for customers. What is more, the Association has urged the federal Government to allow sports wagers to be legally made on mobile devices and at kiosks. According to the NBA, mobile sports betting options could bring greater variety to local customers, with the full potential of this type of gambling presented.
The National Basketball Association claims that the legalization of sports betting could result in boosting the number of bets being made on NBA games, which would logically lead to an increase in the NBA's potential revenue. The Association also insisted that the profits that could be generated by sports betting legalization in the country could be used in various ways. The NBA has revealed that it would like to expand its presence and popularity in the country, but it could also use the potential sports betting proceeds to overseas expansion in order to attract international users, too.