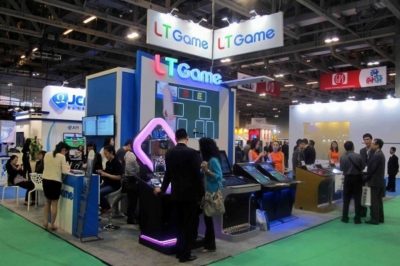 The Asia-Pacific region has a lot on offer when it comes to gaming software and providers of gambling solutions. One of the companies which has been very active in the recent years is LT Game Ltd. and it was recently confirmed that the company has entered a partnership with an entity based in mainland China which is going to see the introduction of a brand new gaming offering.
According to the information issued by the parent company of LT Game, Paradise Entertainment Ltd., this new offering will be available for use in Macau in the foreseeable future. The Hong Kong-listed entity which has entered the agreement with LT Game is Shanghai Libiao. The company will have to take care of the funding of the research and the overall development of the new product intended for use in gambling venues, as well as moving the process ahead to the production phase.
Shanghai Libiao will also have to make sure all expectations are met when it comes to the quality checks of the final production. This information was listed in a filing to the Hong Kong Stock Exchange this Monday, making sure that all arrangements are public. This move is going to guarantee a well-rounded development process which does not involve more than one entity in order to accomplish the final goal of producing the gaming equipment needed.
Plan for Development Action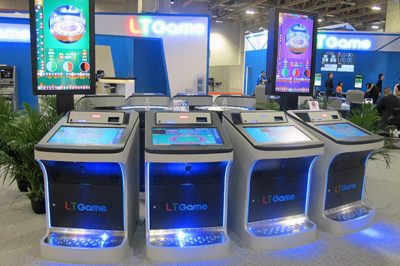 Furthermore, the one-stop plan for action is going to include further help provided with the inspecting of any quality issues which could come up in the process of exploitation. The partnering company Shanghai Libiao will also be given the task to export and deliver the said gambling product to the final destination of operation and to the customers of LT Game.
In the said filing it was also clarified that the mainland China-based company is wholly-owned by Hu Liming, who is the Executive Director of Paradise Entertainment. The project is expected to be finished by the end of 2020 and according to the initial estimations, it should not surpass the CNY27.5 million (US$4.35 million) mark. This move is part of the upwards motion which the parent company Paradise Entertainment has had in the recent months.
It could be recalled that towards the end of January it became known that the shares of the company marked a 6.76 percent jump. The company is an investment holding company, develops, supplies, and sells electronic gaming systems. It also provides casino management services in Macau, meaning that the new production will find its place there.
The two locations which are overseen by the company are Casino Kam Pek Paradise, where players have the chance to enjoy both live multi-gaming terminals and traditional tables, as well as Casino Waldo, a boutique hotel which features a casino where the company's wide range of products are on offer.