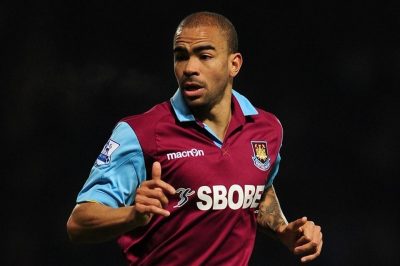 The former England football team midfielder Kieron Dyer has revealed that some of the top football players in the country face serious problem gambling issues, having lost massive amounts of money on betting activities. According to Dyer, in the national squad there were a number of players who gambled "behind closed doors" and been dealing with addictions and shared his opinion that these activities could affect the players' results at major tournaments.
The afore-mentioned claims were revealed in the autobiography of the player. Considering the fact that the topic has been quite sensitive lately and and the World Cup in Russia being only a few months away, they would probably attract The Football Association's attention.
According to the former midfielder, gambling is a serious issue in football, and taking into account the high salaries of the players, it seems they have far too much of a "disposable income", so becoming problem gamblers is just a step away.
Kieron Dyer further revealed that the amounts spent by English football players on gambling have been constantly rising, with them growing more and more extreme as years passed by. He also said that at the time of the Euro 2008 qualifiers, the levers of betting were so huge that players knew they could not do that in public. Instead, they placed their wagers in their rooms, behind locked doors.
Problem Gambling Rising among Professional Footballers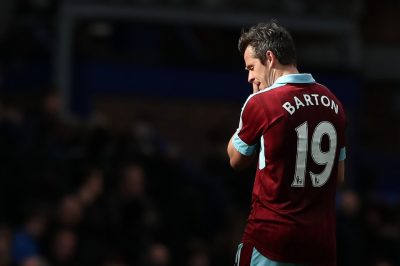 For some time now, there have been rumours of great many UK football players who have been dealing with gambling addictions. Earlier this year, Joey Barton, a former midfielder of Newcastle, Manchester City and QPR, claimed that about 50% of all professional football players have broken the Football Association gambling laws by betting on matches. The 35-year old Barton has been banned from football after he confessed that he bet on more than 1,250 matches in a period of 10 years.
Back in January, Barton explained that the English season could be suspended in case that every player who has placed a wager on games was banned from the game. At the time he made these revelations, the player also explained that it was actually pretty easy for footballers to secretly place bets on football matches without being detected. Barton explained that football players often used other persons' accounts in order to bet on the game.
Back in 2014, the Football Association made the regulatory rules stricter in order to prevent English players from betting on football-related activity.
At the time Barton lifted the curtain of problem gambling among English footballers, a senior FA insider commented that no evidence existed to support the claims made by the 35-year-old midfielder. The FA insider also expressed their doubts with everything Barton said, reminding that was a man who have wagered against his own team in certain matches and blamed him for criticising the local Football Association considering his own disciplinary record.