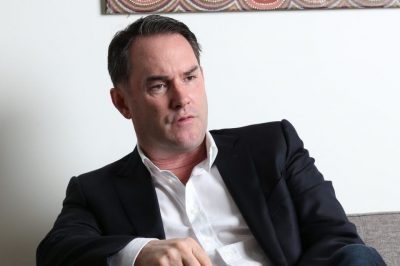 The Australian entrepreneur John McGrath finally decided to respond to the rumours related to his expensive gambling habit and particularly to its funding. Today, he issued a statement to the ASX, denying that a $100-million lending facility funding his gambling habit existed.
At the end of the previous week, Mr. McGrath who is one of the country's most prominent real estate owners was reported to have a massive AU$16.2-million debt to the Australian arm of William Hill. According to media reports, the real estate mogul owes the multi-million amount to the British bookmaker's Australian division.
Allegedly, Mr. McGrath owns an account at the website of William Hill, but he used a fake name for that. Reportedly, the account is under the name of "John Wilson", with the Australian arm of the British bookmaker said to have extended massive lines of credit to the real estate mogul. At the time when the allegations emerged, Head of William Hill Australia operations Tom Waterhouse refused to provide more information about the name of the account holder.
As mentioned above, Mr. McGrath did not use his real name to bet on the bookmaker's website. According to media reports, the last bet from the account was made in the mid December 2017. At that time, a AU$500,000 deposit was made. However, instead of using the money to reduce part of the debt, but for new bets to be placed. Reportedly, Mr. McGrath's average annual losses on gambling are estimated to about AU$10 million, with the total debt owed to William Hill Australia amounting to AU$16.2 million.
A Distraction from More Serious Problems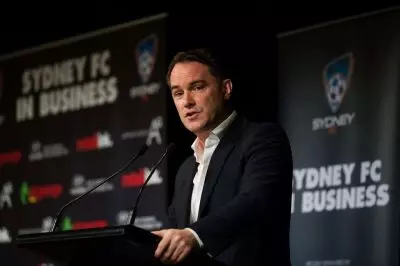 The media reports strongly affected the company, as a sharp decline of 8.5% was registered to the share price of McGrath Limited that to date is one of the largest Australian real estate companies.
All this provoked one of the biggest investors in McGrath Limited – Shane Smollen – to call for the company to resolve the questions raised in terms of its owner's online gambling debts. Smollen, who at present times is the third-largest investor of the real estate business of John McGrath, shared that the newly-emerged issues related to the William Hill Australia debt, came as an unwanted distraction from problems which were far more important for the company.
Then, on Thursday other rumours emerged, with The Australian reporting that Mr. McGrath has a AU$100-million margin lending facility attached to a private company that holds a stake of more than 50% in McGrath Limited. According to rumours, the lending facility has been used by the real estate mogul as a major source of funding of his gambling habit.
Eventually, Mr. McGrath has decided to bring more clarity to the situation, denying the existence of such a lending facility. In his statement, the Australian entrepreneur explained that his real estate company had confirmed to the Board of MEA no such margin lending facility existed.