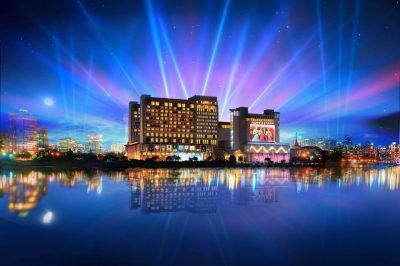 The owner and operator of the biggest casino and hotel complex in Cambodia, NagaCorp, is almost ready to press the start button of its new Russian venture. As revealed by Chairman Timothy Patrick McNally, the company is planning to start operating its new casino in Russia's far east in 2019.
The resort casino project, called Naga Vladivostok, which is set to be situated on the eastern shores of Russia, remains on track for a 2019 launch.
It also became clear that the earnings of the Cambodian casino operator increased last year, thanks to the fact that more high-rollers and Chinese tourists were attracted by its Phnom Penh-located hotel and casino complex. As revealed by NagaCorp itself, its 2017 revenue increased by almost 80%, reaching $956.3 million. The last year's net profit of the company increased by 39% to $255.2 million.
A few months ago, the operator opened Naga 2, which is already considered profitable. In addition, the Executive Director and Chief Financial Officer of NagaCorp, Philip Lee Wai Tuck, revealed that the company is considering to make a renovation and upgrade of its properties located in close proximity in order to support the casino expansion.
NagaCorp Reports Strong 2017 Performance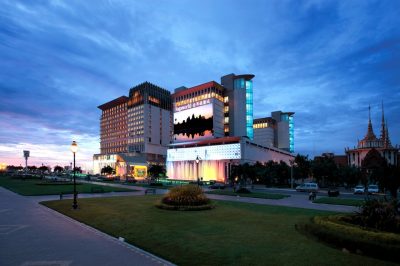 The gambling operator further revealed its plans to expand private jet services with more flights due to the increased interest of mainland tourists towards Cambodia. For the time being, the casino operator rents one jet and owns two Airbusses, which cover a total of seven cities in the mainland. In addition, NagaCorp is planning to increase its presence in the mainland, as well as some South East Asian countries.
As mentioned above, NagaWorld which is the flagship property of the company in Phnom Penh saw its November performance boosted thanks to the roll-out of the Naga2 venue. The new casino featured 1,000 hotel rooms and a gaming floor with 300 gaming tables and was aimed to take advantage of the rising tourists' interest towards Cambodia.
The total number of tourists who visited Cambodia in 2017 was estimated to 5.6 million, with the figure representing a 12% increase in comparison to tourist visitation levels in 2016. Arrivals at Phnom Penh International Airport rose by 21%, with China, Vietnam and Laos remaining as the three sources which brought the most arrivals.
As mentioned above, the VIP and high-roller players accounted for the major part of last year's revenue of NagaCorp, but they generated only 33% of the company's gross profit.
The revenue and net profit increase of the company comes at a time when rumours have emerged that the Chinese Government has been considering to make gambling legal on Hainan Island. Chairman McNally, however, did not comment on the matter or the possible consequences for the company that could be brought by the legislative change.