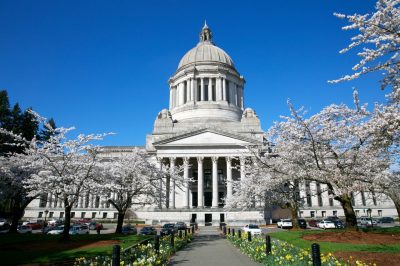 The state of Washington has focused its efforts on bringing more clarity on the matter if video games' loot boxes are a form of gambling that especially targets children. For some time now, loot boxes have become a matter of controversy not only in the US, but also worldwide, as some countries' Governments have shared their concern with the fact loot boxes are in fact a form of gambling masked behind video games features.
Earlier this month, a bill was drafted for the state's Legislature by the Washington State Senator Kevin Ranker, aiming to find out if loot boxes and other similar video game tools are considered a form of gambling which targets children, or not. The bill, called SB 6102, seeks more clarity to be brought to loot boxes' status in the state. The sponsor of the bill, Senator Ranker, commented that he found it unacceptable for children to be preyed on by concealing gambling in video games.
New SB 6102 Filed by Senator Ranker in Washington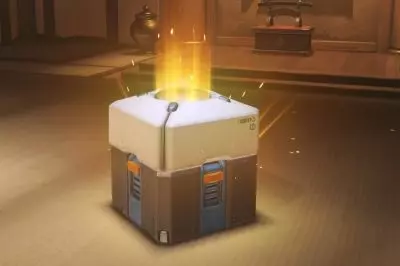 As CasinoGamesPro has earlier reported, loot boxes have become a matter of interest for the State of Washington recently. About a fortnight ago, local legislature's 2018 Regular Session saw another bill, SB 6266, filed. The proposed piece of legislation, however, is not focused on taking any actual measures in terms of loot boxes legislation for now, but it is focused to clarify whether such video games' items are constituted as gambling in the state.
The SB 6266 bill raises some questions about loot boxes and other similar mechanisms featured by online games and applications. The proposed piece of legislation also calls for a special study on the matter to be held by the state's Gambling Commission.
Unlike SB 6266, the SB 6102 bill filed by Senator Ranker, is addressed to the state's legislators and video game developers, calling both the industry and the State of Washington to figure out the best way to regulate loot boxes. The bill sponsored by Senator Ranker comes to call for the Government of the US to regulate video games that feature any options that look like gambling.
In addition, SB 6102 specifically mentions that odds for purchases based on luck must be made in public in order for better protection to be ensured for younger audiences. Senator Ranker's drafted piece of legislation finds that children are too young to understand the nature of possible gambling as well as the consequences that could follow.
Of course, for the time being the new bill that is especially focused on loot boxes is only a draft and there is no guarantee that it will pass. However, a step towards actual regulation of loot boxes has been actually taken, not to mention the fact that some Washington state legislators are obviously trying to make the country's Government more engaged with the matters related to loot boxes and their regulation.