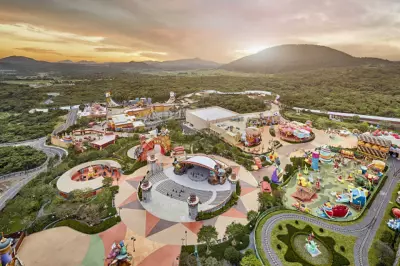 The Hong Kong-listed Landing International Development Ltd. is one of the leading gambling operators on a global scale, and as such it has the ability to influence a larger number of gambling enthusiasts. It was recently stated that the gambling management of Jeju Shinhwa World Resort is planning on diversifying its visitors and target independent travelers from North and Southeast Asia, instead of focusing solely on players from mainland China. In order to accomplish its task and make this move possible, Landing has created targeted promotion campaigns seeking the said region in particular.
It is a known fact that mainland China is the main source of gambling enthusiasts for all gaming hubs in the Asia-Pacific area, such as Macau, which is the largest gambling hub in the world. This is because the locals in China have no other option when it comes to gambling, and they have to travel in order to play legally. According to Albert Lim, Senior Vice President of Resorts Operations at Landing Jeju Development, the operator is going to target individual travelers from Taiwan, Hong Kong, Macau, and Southeast Asia. Japan is also on the radar of the promoter, as there are people who are willing to gamble abroad until their own gambling industry is going through regulations.
Delays in Opening of the Location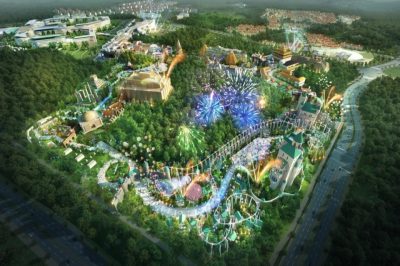 As it could be recalled, there have been some reports about an alleged ban or reduce in the volume of Chinese tourists who traveled to South Korea and the Jeju Island was one of the affected locations, as there are several foreigner-only gambling facilities. There were also some reports which brought the news that the month of December saw a Chinese ban on group tours to South Korea after there have been reports of partial easing of the said ban back in November 2017. From Landing Entertainment Korea they said that this move did not have any effect on VIP gambling in the area.
The beginning of 2018 also brought the news that the opening of the foreigners-only Jaju Shinhwa World Casino will be postponed until a later date. The decision came following the decision of the Jeju Special Self-Governing Provincial Council to further consider Landing International Development's request for relocation. Initially, the opening date for the gambling location was 28th January, however, at the moment there has not been a second launch date announced. The council also did not provide any reason for the necessary delay, but it was stated that Jeju Governor Won Hee-ryong and Council speaker Ko Chung-hong are carefully considering the situation.
As it could be recalled, back in August 2017 Landing made public its decision to relocate its gaming operations at the Hyatt Regency Jeju Hotel to Jeju Shinhwa World. This will result in a total of 160 gaming tables and 240 slot machines at the new location, as well as 1,900 new employees for the facility.