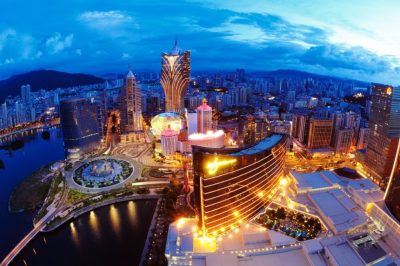 Hoi Wa Pou, the Deputy Director of Macau's Social Affairs Bureau (IAS), revealed that an increasing number of casino sector employees in the Macau get affected by gambling disorders. As the IAS Deputy Director shared, more than 30% of the individuals who asked the Social Affairs Bureau for professional help to deal with problem gambling were people who work in the city's casino sector.
As Hoi Wa Pou shared, a total of 119 individuals filed requests for assistance to deal with gaming disorders to the IAS over the first nine months of 2017. According to his words, the proportion of gaming industry employees who got affected by problem gambling among the overall number of cases of gambling addicts came to highlight the higher risk of developing a gambling disorder which exists for people who work in the Macau gambling sector as paid professionals.
Mr. Hoi further revealed that over the past few years the Social Affairs Bureau has been trying to raise responsible gambling awareness across the industry not only as far as customers are concerned, but also in terms of individuals working in the sector. The IAS has started an initiative of providing gaming operators' executives with special certification courses which provided them with instructors on responsible gambling. For the time being, the course has been completed by about thirty people working in the casino sector of Macau.
Casino Employees Put at Increased Problem Gambling Risks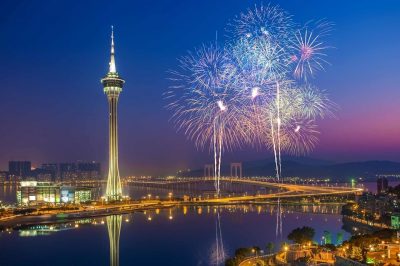 The IAS Deputy Director also shared his belief that it is not impossible to reduce the number of gaming employees who fall victims of problem gambling or are put at risk of becoming gambling addicts. According to him, organizing various activities aimed at raising people's awareness of prevention of gambling disorders on company level would help Macau's authorities tackle the raising incidence of such cases.
In addition, Mr. Hoi also believes in the implementation of more serious measures in order to protect employees of the city's gambling operators. He explained that Bureau backs a possible ban of gambling employees in the region which would prevent them from entering local casinos when they are not at work.
This is not the first time when the problem is given more publicity. As reported by The Times late in 2017, the UNLV International Gaming Institute's executive director Professor Bo. J. Bernhard warned about the increasing number of problem gambling cases among people who are professionally exposed to such activities. At the time, he explained that a certain research suggested that casino employees were actually exposed at higher risk of problem gambling both in terms of frequency and length of time. Professor Bernhard further shared that the rate of problem gambling incidents among casino employees amounted to about 1.5% in comparison to an overall population gambling addictions rate of about 0.9%.
A few years ago, the Asian Journal of Gambling Issues and Public Health published a study focused on the raising problem gambling rates among Chinese casino employees in Macau, suggesting that gaming venue staff might be put at greater risk of developing gambling problems than regular residents. According to the study, some factors related to workplace stress, job satisfaction, etc. push Chinese casino employees towards riskier gambling behaviour.