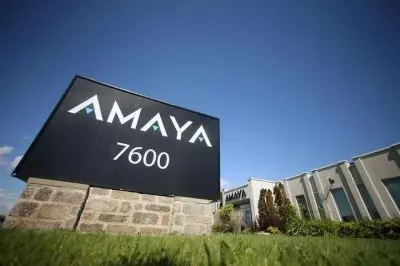 Everything rabbi Momi Pinto and his home's previous owner Yosef Ifergan have in common is that they both have a beard and wear a skullcap. Yet, the AMF, Quebec's security regulator, thought this to be a good enough reason for them to conduct an "unlawful search" of Momi Pinto's property. The result – a complaint aiming to receive $230,000 in damages from the AMF.
Rabbi Momi Pinto and his family, who acquired their home in Montreal five years ago from Mr. Ifergan, were subjected to a reputation-threatening raid of their property in September last year. The result – the AMF are now being sued. The complaint filed by Mr. Pinto, his wife, and their three children, aims to receive $230,000 in damages from the watchdog's investigators – $105,000 for Mr. Pinto, $35,000 for his wife, $25,000 for their children, and an additional $65,000 for damages done by the individuals who conducted the raid.
At 6:45 a.m. on September 12 six AMF investigators along with two uniformed police officers, came to Mr. Pinto's home in Montreal armed with a search warrant. However, that search warrant, the complaint states, gave permission to search Mr. Ifergan's property and possessions and not those of the property's current owners – the Pinto family.
In spite of Pinto family's open cooperation, their explaining who they were and that they had no connection with a person named Yosef Ifergan, the police officers and the AMF investigators proceeded to conduct a six-hour-lasting search of Pinto family's property, phones, tablets, and computers. Throughout that period, the intruders' vehicles were parked outside. The lawsuit alleges that when Mr. Pinto told the investigators that the search could harm the family reputation, he was told by one of the police officers "not to tell anybody" about what had happened and to come up with a story of some sort explaining why police force vehicles were parked outside his property for six hours.
The Link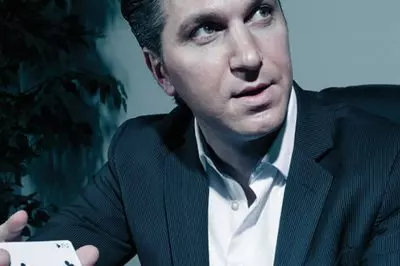 The watchdog's investigators issued a warrant which gave them a permission to search Mr. Ifergan's possessions. The said individual sold his property in Montreal to the Pinto family in 2012 but apart from that, the two sides have nothing else in common.
Mr. Ifergan is a subject of investigation because of his connection with Amaya Inc. (which is now known under the name of The Stars Group), five members of which face charges brought by the AMF. The online gambling and gaming company is believed to have been used to mask control over a secret shares block owned by Amaya's founder and former CEO David Baazov and associates of his. Mr. Baazov was charged with trades aiding while being in possession of privileged information, after his online gambling company had secured the backing of a big-time investor The Blackstone Group LP for an unbelievable US$4.9-billion takeover of the betting giant PokerStars in 2014.
Even though the lawsuit filed by Mr. Pinto and family members states that the family and Mr. Ifergan have no connections with each other, one of AMF investigators, Laurianne Carriere said she twice saw Mr. Ifergan within Pinto's property. The first time, she saw him get out of a vehicle and enter Mr. Pinto's home. Despite the police protocol, however, she neither wrote down the number of the license plate, nor described the vehicle. The second time, the investigator saw Mr. Ifergan exit Mr. Pinto's home and when she dialed his phone, the person leaving the house picked up their phone. The investigator refrains from commenting on the subject of their discussion.
Additionally, Fellow investigator Xavier Saint Pierre did not check whether Mr. Ifergan was still living in his property in Montreal. The lawsuit states that if he had checked, he would have found out that Mr. Ifergan's home for the past 5 years has been in Calgary, not in Montreal. Mr. Pierre's actions exposed "innocent people to the abuses that the probable cause requirement seeks to avoid," the lawsuit reads.
Mr. Pinto's lawyer goes on to explain that the Pinto family had to experience a traumatic event, and it was all because people with certain authority were thinking they could do anything.