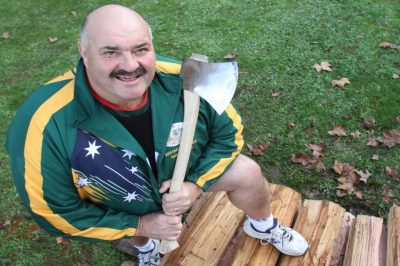 The community of the island of Tasmania is going deeper in the debate against the operation of pokies in the area. The announcement that the Labor party is willing to put an end to the devices on the island has raised concerns in many people and the most recent addition to the opposition is the well-known woodchopper David Foster. However, very soon after it became known that Mr. Foster is, in fact, participating in a campaign against the prospective ban on poker machines in the area, officials stated that he might be receiving money in order to express his support the Tasmanian Hospitality Association.
As it could be recalled, the month of December brought the news that the Labor party has been working on ways in which poker machines could be banned on the island. Rebecca White is the leader of the party and she announced that in case the party wins the state election which is going to take place in March, she will give green light to the project. According to the issued plan, by the year 2023, all poker devices are going to be removed from pubs and clubs located in Tasmania. Casino locations will still have the permission to continue operation of the pokies. This resulted in a wave of reaction across the state, as the Liberal Party stated that the move will have a negative impact on the local industry.
Industry's Response to the Labor Plans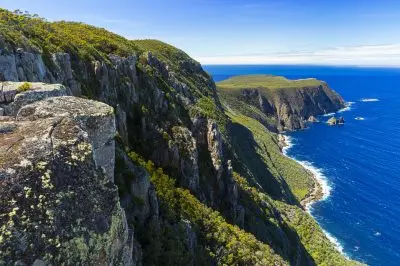 In the meantime, the THA joined forces with several venues operating poker machines and created the Love Your Local campaign which aims to inform people about the true importance of pubs and clubs in the employment market. Mr. Foster has been an ambassador of the THA for quite some time now and naturally, he supported the newly announced campaign. He states that pokies are not his cup of tea, but he provides his support, because of the employment which they provide to many residents of the state. In response to this Shadow Treasurer Scott Bacon stated that the association should make public the amount of money Mr. Foster received for his participation.
Shortly after THA President Paul Jubb made an announcement in which he stated that this information is going to remain confidential, but he guarantees that the woodchopper's opinion he has publicly stated resonates with his personal beliefs and he has not been paid to say something. The champion axeman stated that this proposed ban has the power to change the lives of so many people and the community has to make a move and make its voice heard. It could be recalled, that the Labor stated that a funding package amounting to A$55 million will be provided in order to assist pubs and clubs after the removal of the 2,300 devices.