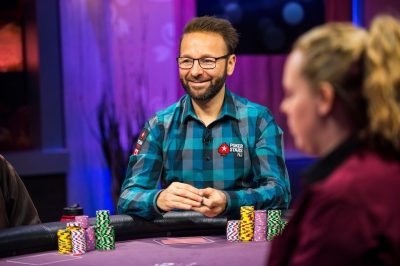 The Canadian poker pro Daniel Negreanu revealed his annual poker goals for 2018. As "KidPoker" Negreanu himself revealed in a blog post, each year he sets a number of specific poker-oriented goals to follow over the year.
The Canadian poker player shared that he likes to set big goals for the year in order for him to work hard to reach them, and not in terms of "seeing the year as a success or failure". He also revealed that he managed to reach five of his eight goals for 2017, which overall is a result above expectation.
Considering what Negreanu has in mind for 2018, it would probably be an eventful year for him.
Boost His Live Earnings to Over $40 Million
As the poker pro explained himself, reaching his goal means that he would have to generate at least $4,680,186 over 2018, which would become his second-biggest cash ever. In order to do that, he would probably take part in more high-roller live poker tournaments in which he would have to do his best to at least break even.
Win Another WSOP Bracelet
Daniel Negreanu has so far won six World Series of Poker (WSOP) bracelets in his career, but several years passed since him winning his last one. Moreover, it has been a few years since he has emerged as a winner from a live poker tournament, which would definitely stimulate the Canadian even more to give his best and show what he is capable of doing. For the current year, he modified a previous goal and would be seeking to win at least one WSOP bracelet until the end of 2018.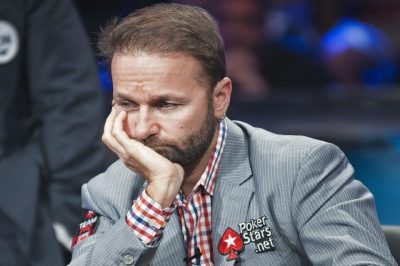 Make 115 WSOP Cashes and Match or Improve Phil Hellmuth's Result
According to Negreanu himself, this goal should not be so difficult for him to achieve in case he takes part in the full WSOP schedule. He said that it would require him to make only 12 cashes over the year, or just one more than Hellmuth.
Generate a $2-Million Profit in 2018
As previously revealed by the Canadian poker pro, he would like to cash for approximately $5 million in 2018. However, this could not guarantee him a profit equalling $2 million, especially when his expected buy-in expenditures would most likely surpass $3 million. If we have to put this in other words, he would have to generate no less than $5 million in cashes in order to generate a $2-million profit over the current year.
Reach SHRB or One Drop Final Table
Some of the best performances of Negreanu so far in his career have been in the Super High Roller Bowl (SHRB), but this is not enough for the Canadian. For 2018, he plans to be even better and make it to the final table of at least one of the two events that are to feature the largest buy-ins in 2018 – the SHRB and the One Drop.
Finish in Top 30 in GPI
As the player himself revealed in his blog post, he ended the year 2017 in 40th place for the GPI Player of the Year, but his actual ranking in the GPI is 73rd. He shared that it is not easy to be rival of player who are used to playing much more volume than he does, but still, he estimated reaching Top 30 as an achievable goal with the right schedule and strategy.
Win a Super High Roller Tournament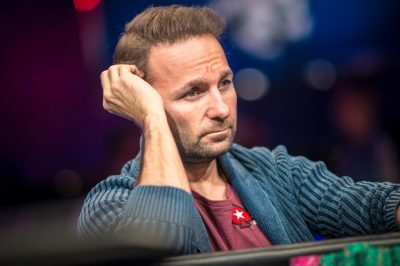 For the time being, Negreanu is among the players who have many runner-up and third-place finishes in Super High Roller live poker events over the last few years. However, this is far from enough for him, so his eyes are to be set on making it to the first place in 2018. Last year, he was very close to making it to the top when playing a heads-up battle with Dan Smith in the $100,000 super high roller at Bellagio, but eventually failed and remained second.
Take Down Poker Masters or US Poker Open
To date, Negreanu has not managed to get any "best all around" poker player award, which seems to have been bothering him for some time. So, this is to remain among his top poker-related priorities for 2018. However, the player revealed that he still does not know whether or not will he be physically able to play the US Poker Open, as he is to have a surgery soon. He is to still make a decision about his surgery and the upcoming events he is to take part in, in order to be able to follow his schedule and achieve as many 2018 poker goals as possible.
120 Hours of Poker Study
Learning more things about the game and becoming better and better is essential, if you want to be successful in poker. For the time being, Negreanu plans to spend an average of about 10 hours monthly to work with his coaches and watching game videos of his opponents.
Becoming 1st on the All-Time Money List
Negreanu has already held the first place on the All-Time Money List a number of times in his career so far. Now, he has set a goal of holding the first position for at least one more year, which could be a challenge, especially considering the large number of high-roller events.