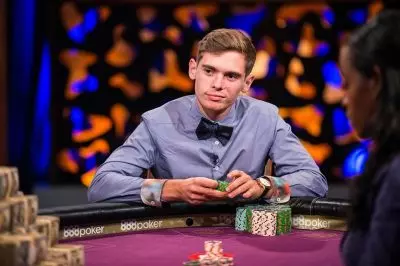 One of the most recognizable names in the poker industry at the moment is that of the German poker player Fedor Holz who is only 24 years old but is already topping the international poker charts with his excellent achievements. The generous total live cashes he has managed to amass throughout his live poker career are what has driven him to share his fortune with the people who are less fortunate and in need of care. This is why he recently announced that he is planning to donate as much as $250,000 to charity matching the donations of people from all around the world in an attempt to better the life situation of people in need.
At his young age, Holz already knows the taste of money and has realized how they have changed the way he sees life in general. His whole perspective changed once the big cashes began rolling his way and this is not surprising to anyone since his childhood had not been the most carefree one. Due to the constant money struggle, he has some dark memories from the period of time, but as a whole, he states that he does not hold any grudges. The more important lesson he has learned from it is that money has the potential to alter your life when it is enough for one to reach a basic financial security.
From that point on they can spoil one's existence and he began noticing that people see his net worth first, before even getting to know him. Something had got to give, which is why driven by the conviction that money could not be the sole purpose of one's existence, Holz is willing to improve the lives of more people. He is going to match the donations which are given up to various charities up to $250,000. All funds which are sent to Charity Drive 2017 up until 1st January 2018 will be taken into account. The initiative began on 28th, so everyone willing to participate in the noble project still has a chance to do it.
German Poker Player Improves the Lives of Millions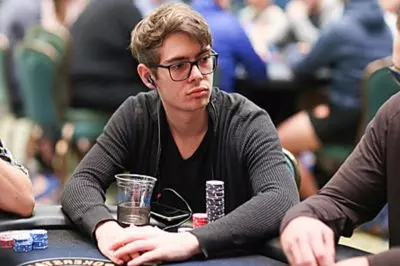 Holz stated that the inspiration for this move came from big names in the poker industry to the likings of Dan Smith, Tom Crowley, and Martin Crowley who had already participated in the charity project and succeeded in matching up to $2,000,000. The whole idea behind the project is for people all around the world to donate to a charity of choice, which will be followed by a matching amount of money donated by the poker pro, thus doubling the impact a single donation can have. Bitcoin donations are also welcomed and Holz stated that he is ready to match all of them after the needed receipt is provided.
So far in his live poker career, which started back in 2012, Holz has managed to amass as much as $26,701,371 by participating in most of the poker tournaments and festivals around the world. His biggest live cash so far came back in 2016 when he participated in the 47th World Series of Poker and played at the $111,111 No-Limit Hold'em High Roller for One Drop. He became the champion of that poker tournament which is also charity-related and received the whopping first-place prize amounting to $4,981,775.