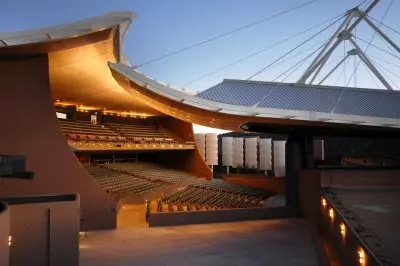 This Wednesday saw the announcement that the Native American tribe Tesuque Pueblo in northern New Mexico is planning to build a new gambling and hospitality complex which is going to be located on currently vacant tribal land. The project will be located on a site adjacent to The Santa Fe Opera and as according to the official statement of the tribe, it will feature a casino venue as well as a hotel which will be constructed in the second phase of the project.
This move has a big potential to be beneficial for the community as it will place an accommodation with easy access to one of the most visited cultural attractions of the city. However, people opposing the tribal decision state that this new construction site is going to affect the experience people have at the open-air summertime opera. A significant part of the whole atmosphere in the venue comes from the night sky which is clearly visible for the opera, located at a hilltop.
With the proposal to construct the resort right next to it, the Tesuque Pueblo tribe might affect the normal activity of the attraction as there will be a lot of traffic, noise, and light coming from the construction site. The General Manager of the opera, Charles MacKay, stated that it is important for everyone working at the opera to preserve the high level of experience they are able to provide to their spectators, as well as to continue providing the same quality of acoustics and sightlines at the theater. These concerns have been shared with the officials of the tribe and conditions have been discussed.
Concerns Regarding the Construction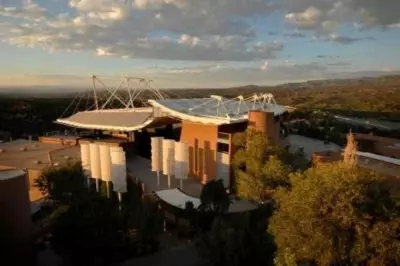 Throughout the past twelve months, the management of the opera has been in constant touch with the Native American tribe and discussions have been in progress as to reach a mutually beneficial agreement and make sure all aspects of the development are thoroughly talked through.
As a result, Mr. MacKay stated that the construction is possible to take place in proximity to the opera without affecting anyone, but it all depends on the specifics of the project. For the time being, they have not been disclosed and the Pueblo Gov. Mark Mitchell and John Kubiak, Chairman of the Pueblo of Tesuque Development Corp. have not responded to any requests for comment.
According to the official statement, the first phase of the development is going to feature a gambling venue with as many as 750 slot machines and table games on offer. There will also be several food and beverages venues ready to welcome their customers and offer them premium level of cuisine. As for the second phase of the project, it is planned to feature a hotel building with many rooms and apartments available for booking, as well as other resort amenities which have not been disclosed at this point. The beginning of the construction works is scheduled for January 2018, whereas the official launch should happen sometime in the fall.