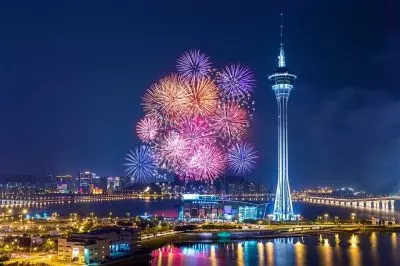 The largest junket operator in Macau is offering special rewards to its high-roller customers, including travel packages to Australia to attend the Kennard hire Rally car race, as well as a special limited-edition of the Christophe Claret watch.
Suncity Group, which is committed to delivering travel and entertainment journeys to Macau, has developed a programme which is very much like a credit-card rewards programme. In it, the bets made by casino customers are turned into points that can be used for gaining possession of some luxury items.
Suncity Group's Performance Helped by VIP Players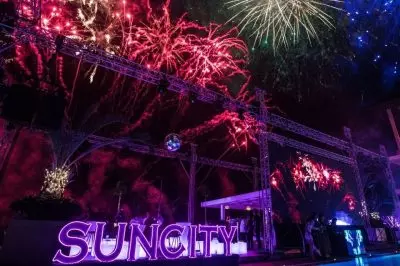 The founder and Chairman of Suncity Group, Alvin Chau, revealed that the programme has become so popular among the junket operator's customers that it resulted in increasing betting volumes by over 30% over the current year.
Mr. Chau explained that the entertainment events provided by the company had helped Suncity a lot in terms of boosting betting volumes, so the revenue of the company was also influenced. Furthermore, in the light of the junket operator's decision to extend credit used by its high-roller customers to place bets, he also shared his expectations for an additional 20% increase of the betting volumes over 2018.
Suncity Group is using the high-roller programme to make its brand more lucrative to affluent Chinese citizens who intend to travel to Macau, the biggest gaming centre worldwide, after the difficulties brought to the sector as a result from the anti-corruption campaign initiated by Xi Jinping.
In addition, the travel and entertainment features of the rewards programme help it meet the expectations of Macau regulators for the industry to feature a greater variety of offerings that are not directly related to gaming.
So far, Suncity Group has been trying to offer various attractions and events to its customers, such as the August concert featuring Hong Kong pop star Jacky Cheung. Back in May, the company used private jets to transport customers for a Manila-based party, and earlier in 2017, it saw over 5,000 of its high-roller customers travel to the territory for a special 10th anniversary dinner.
Reportedly, the monthly bets made in the Group's high-roller rooms in Macau have surpassed HK$150 billion. VIP players are considered to be some of the main drivers of casino revenue, which reached its three-year peak in October 2017. This swing to a three-year record high comes at a time when Macau regulatory authorities are seeking to impose a tighter regime on the industry, which reported game winnings amounting to approximately $30 billion in 2016.
Local regulators have called casino and gambling operators to expand their offering in Macau in order to attract more visitors. As a result some of them, such as Las Vegas Sands Corp., are planning to renovate their resorts, and others are considering adding further attractions to their current offerings.