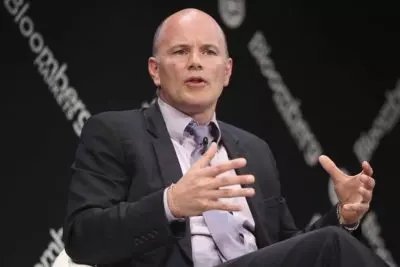 The field of cryptocurrency is progressively expanding and the latest news came from the former manager of a macro hedge fund listed in New York City. Mike Novogratz who used to be involved with Fortress Investment Group, stated this Monday that there are some popular institutional investors who are actively interested in implementing Bitcoin in their business and the shift is expected to happen in the next half a year to eight months. This innovative way of operation is going to optimize the investment process and make it a lot faster than it is at the moment.
Mr. Novogratz stated that the digital currency could be easily introduced as a means of payment and big financial companies would benefit from offering Bitcoin and other virtual currencies to their customers around the world. This option is going to make distant purchasing of capital easier and he added that in the next six months the field could expect a game-changer to emerge. According to his words, a major financial firm could be planning to launch a product which to become a milestone in the virtual currency sector, however, he is not naming any specific company.
The Future Possibilities for Bitcoin Investors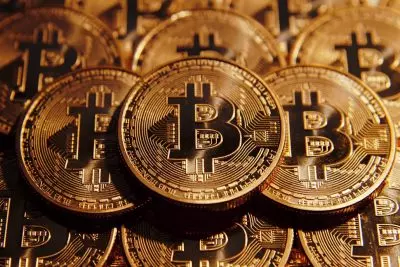 During his panel at the Reuters Global 2018 Investment Outlook Summit which took place in New York, he mentioned that this shift has the potential to increase the price of Bitcoin or Ethereum and the change could happen sooner than the community expects it. At the moment Mr. Novogratz is the Chief Executive at Galaxy Investment Partners and the company has a reputation for betting on digital currencies and businesses related to them. The statement comes as a surprise to some experts in the field since traditional investors tend to steer away from Bitcoin, estimating it as a highly speculative payment and investment method.
A factor which many of them take into account is the fact that Bitcoin has the potential of collapsing and many people still do not trust it to the fullest. At the very beginning, the virtual currency had its ties to criminal activities and gambling, which is a fact that does not appeal to the old-school investors. It should be taken into account that since the beginning of this year Bitcoin has flown up with 580 percent. It could be recalled that last week the currency reached a record peak in value as one Bitcoin almost reached US$8,000. During the latest surge of Bitcoin over the weekend Mr. Novogratz stated that he bought about US$20 million worth of Bitcoins.
As an expert in the field, he predicts that by March 2018 digital token Bitcoin is going to reach US$10,000 which gives him hopes for his own crypto-hedge fund. He has invested as much as US$100 million of his own capital in it and he strives to raise about US$500 million in order to make it the first and largest fund of this kind. He also stated that Galaxy has invested in Ethereum and in some 35 different tokens and companies, as well as in FunFair, which is a decentralized gaming platform. Mr. Novogratz has taken his mission to introduce more traditional investors to the blockchain technology very seriously and he sees great potential in it in the future.