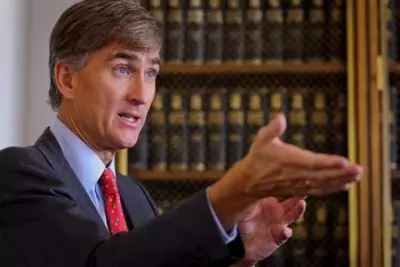 Bitcoin is a topic of a lot of discussions in Spain for the last several weeks since one of the leading names in the financial sector came out with a statement regarding the true nature of cryptocurrency. Francisco García Paramés expressed his opinion that in its essence, digital currency and the various transactions happening with its help is a new modern form of gambling. He even went so far as to say that purchasing Bitcoin could be compared to blackjack and other table games available at a regular casino venue.
The fund manager spoke at an investing conference which took place in Bilbao and there he made his position regarding virtual currencies clear. According to Mr. Paramés, there are many people who participate in various gambling activities and purchasing Bitcoin could be considered one of them. The main problem with the digital currency is that it is volatile, and while this is a very appealing fact for the numerous traders which interact with it on a daily basis, it could be the exact opposite when it comes to the level of reliability of the currency.
Bitcoin, for the fund manager, is not stable enough and thus he does not consider it a tradeable currency in the complete sense of the word. He does not deem it attractive in any way and he says it is but a mere form of gambling to some extent. Mr. Paramés is well known in the industry since he was part of the Spanish fund group Bestviner. He left the organization in 2014 following a quarter century of a career in the financial sector of the country. During that time he managed to reach averaged returns of about 16 percent per year, which is a considerable feat in the field. For the year 2014, the assets under management of the fund group dropped by some 30 percent which equals $2.5 billion.
The Financial Manager's Experience in the Field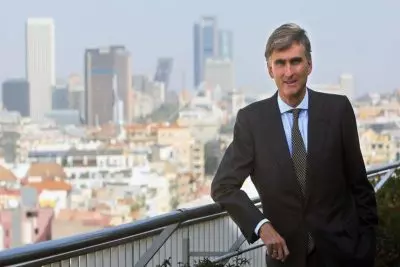 Following his resignation from Bestviner, he established his own company called Cobas Asset Management. The official launch happened in October 2016 and it took place about two years after his resignation. This was because he had signed a two-year non-compete agreement and according to it 2016 was the year when he can lawfully commence his own activity. Even though the initial stages of the firm did not seem very promising, so far it has gathered some €1.34 billion in assets under management. However, this fact does not give the founder a hard time, since he is known for his long-term perspective when it comes to new ventures.
Mr. Paramés made an observation last year that as the years go by more and more people realize that cheap companies may provide a quick capital return, but at the end of the day, they are not expensive because they are regular businesses and they are prone to going south.