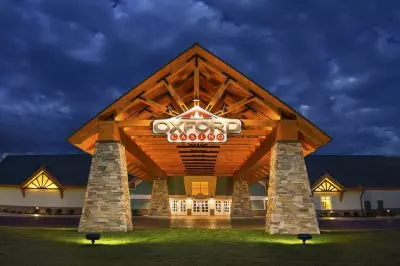 Oxford Casino approaches the opening of a new hotel that would complement the already existing casino building. Yesterday, a ceremonial ribbon cutting was held at the site, preceding the official opening of the hotel that is set to take place next week.
The hotel provided a large number of temporary jobs while the construction works have been taking place. To be more precise, a total of 880 people were engaged in the hotel construction. Now, Oxford Casino is expected to see about 80 new full-time jobs created at the hotel.
Due to the upcoming opening of the hotel attached to the Oxford Casino gaming venue, the company has been rumoured to be coming closer to creating a four-season resort and spa. At this stage, however, it is hard to believe that such a step is possible. The fact that the Oxford Casino is to open a hotel is not a sufficient sign that it has expanded as much as the preliminary projections.
Still, the management team at the Oxford Casino claims that the hotel opening comes as a step in the right direction towards the desired expansion. The casino managers further explained that further expansion could be on the way in case that the economic conditions on the gambling market are favourable. Some local politicians also shared their optimism with future expansion of the casino.
The state senator Bill Diamond shared that the hotel opening came as another step towards the goals set by the operator. On the other hand, the rejection of a third casino project in Maine is considered positive for Oxford Casino. According to local residents further expansion of the casino depends on the economic conditions of the market over the upcoming years.
Third Casino Project Gets Rejected in Maine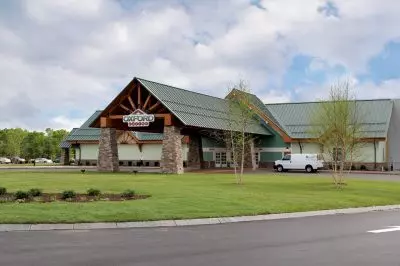 The desired expansion of the Oxford Casino is considered at a time when a proposal for third casino in the region got rejected by Maine voters. The supporters of the casino that was planned to be located in southern Maine protested the rejection, saying that a third casino in the area would create jobs and bring additional money that could be used for boosting education and helping people in need. The opponents of the casino, however, said that was a shady deal which only aim was to bring benefit to Shawn Scott and his company Capital Seven.
According to the casino project's wording, the venue could be run only by Shawn Scott or one of his entities. Mr. Scott insisted that the project for a third casino would have brought benefits to Maine.
Previously, he financed a successful referendum which ended up with the establishment of the first casino here, in Bangor. The casino was officially opened in 2003. At the time when Scott faced some questions related to his financial operations, associates and lawsuits, he sold the casino to Penn National Gaming. Another referendum that took place in 2010 saw the Oxford Casino become the second casino in Maine.