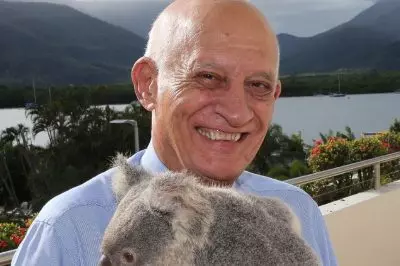 The city of Cairns in Queensland, Australia is expected to see a large investment for the region of the city and Far North Queensland. The future Global Tourism Hub project is expected to attract many tourists to the area. However, the Mayor of Cairns, Bob Manning, has recently come out with the accusation statement that the State Government has not taken into account all members of the State authorities, thus reducing the efficiency of the consultation process.
In order to make his point clear, the Mayor stated that none of the representatives of Cairns Regional Council received an invitation to attend the launch, which took place on Sunday. Treasurer Curtis Pitt has not considered it necessary to invite them and the only news they had around the project was a single phone call which was laying out the outlines of the plan for constructing a waterfront project which is estimated to cost A$1 billion. At the said launch it became known that registrations of interest in building will open on Monday and they will span over the next six weeks
The Mayor called that future projects are conducted in a more transparent and open way so that everyone is well-informed about the aspects of the new venture and there is no insecurity regarding the outcome. He also stated that it is of utmost importance that the developers of the project consult the whole construction process with the people living in the community and the area since they are directly affected by the project and they have the right to know every aspect of it.
The Future of Waterfront Area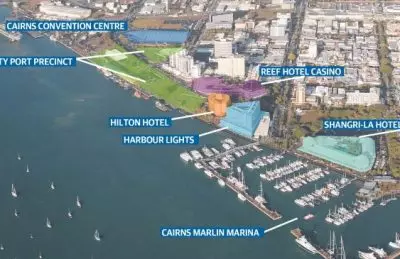 However, Mr. Manning also added that he is glad that the government has decided to develop one of the high-performing industries of the region, which is the tourism and introduce fresh cash to the city. It is expected that the interest towards the new Global Tourism Hub is going to surge in the upcoming months. It is located on a property owned by the state on Wharf Street which is a waterfront one. What makes it controversial is the previously appointed City Port project.
Back in 2001, the cabinet picked the location for the port construction and it has been earmarked ever since then. The Mayor noted that it was expected that the people responsible for the construction of the Global Tourism Hub are going to take the former project into account since it includes certain height limits and view corridors. The new project is going to feature six-stars hotel venues, high-level apartments, and retail, as well as entertainment options for the residents and guests.
The project also features a casino license which is going to introduce the gaming aspect and thus make the location even more attractive for international tourists, as well as locals. Several international groups have already expressed their interest in participating in the A$1 billion project.