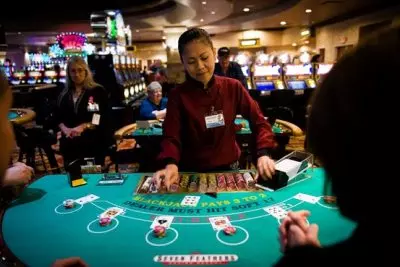 This Wednesday saw the officials in the state of Massachusetts publicly declaring their approval of the exemption of some casino employees in relation to the process of criminal background research through which each of them should go. This decision was added to a fast-moving spending bill and it is going to be discussed together with a recently proposed prohibition of bump stocks. The latter comes as a measure which was triggered by the recent mass shooting in Las Vegas.
If the proposition gathers enough support among the state's lawmakers, it is going to become a law which allows the Massachusetts Gaming Commission to free some individuals employed by casino operators in the state from the otherwise mandatory criminal background check. Every person working in a casino venue within the borders of the state is obliged to go through such check and guarantee their reliability as an employee. This decision is going to make the hiring process more hassle-free since the operator is not checking every single person who is being employed. The working positions which do not involve any passing of money, such as people working in the kitchens, at the parking lot of the venue, or at an adjacent hotel, if there is such, will not require background check.
The House Speaker Robert DeLeo, D-Winthrop, stated that this new law is going to make the work of the casino operators much easier and the hiring process of new workers will become faster. Back in 2011, the state came up with the law which gave the gambling regulator the permission to award up to three integrated resorts licenses and one slot parlor license. The law also obliges operators to conduct a background check for every single employee who has an access to money in the casino venue. The reason why lawmakers are looking to change the existing law just now is that it has very restrictive requirements and it is unnecessarily complicating the hiring process.
Overall Effect on the Industry in the Region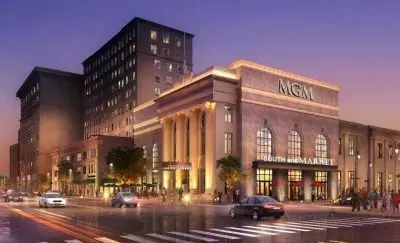 As it could be recalled, MGM Springfield is going to open for business in 2018 and this new regulation is going to ease the process of hiring staff. In the following year, Wynn Resorts is expected to officially launch the casino it is building now in Everett. What is needed before the proposition becomes a law, is the signature of the Governor, but the authorities are hoping they can finalize the process as soon as possible since the international casino operators are soon going to start looking for employees. Last month the new proposition received the support of the Chairman of the Massachusetts Gaming Commission Chairman, Stephen Crosby, who addressed the law in a letter to Stanley Rosenberg, State Senate President.