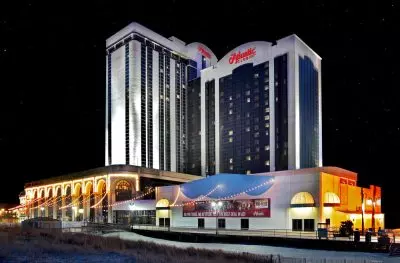 The casino industry in Atlantic City is constantly developing and since this is the gaming hub on the east coast there is usually a lot of action going on. The latest news come from the previously closed Atlantic Club Casino Hotel which has recently found its new owner. For the time being TJM Properties which is responsible for the vacant building has not disclosed who is the new purchaser of the venue, but it was confirmed that there is a buyer found.
This Monday it was announced that the deal is going to be finalized in the foreseeable future. Dale Schooley is the Director of acquisitions for the Florida-based real estate firm, and he said that they have already come up with a contract to be signed by the group. At this point the only thing left to be done is for the money to be paid and the purchase is going to be official. Mayor Don Guardian said last Friday that he had discussed the topic with two developers who had expressed interest in purchasing the former integrated resort. TJM purchased the shuttered Atlantic Club from casino operator Caesars Entertainment Corp. in May 2014 and the deal was estimated to cost $13.5 million.
In the past months there have been several attempts for the former Atlantic Club to be purchased, but none of them achieved success. One of them suggested that the location should be transformed into a water park. Earlier this year the proposition came from R&R Development Group LLC, and according to the plans the company was planning to construct a 100,000-square-foot indoor water park and family resort with a hotel and restaurant offerings. As it turned out later, the Ventnor-based company could not provide secure financing for the deal and this is how this project was canceled. Back in 2016 another similar plan fell through, this time proposed by Pennsylvania-listed Endeavor Property Group.
Rebound for Atlantic City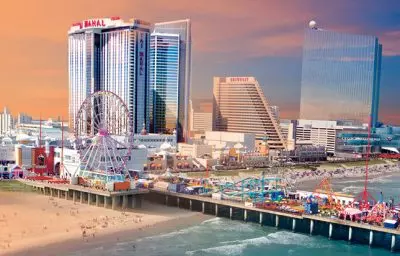 As it could be recalled, the Atlantic Club Casino and Hotel closed for business back on 13th January 2014 and it has remained dormant ever since. This officially marked the beginning of the closing streak in Atlantic City, since after that four other Atlantic City casinos had to cease operation. The last one to be shuttered was the Trump Taj Mahal Casino Resort which happened on 10th October 2016.
Nowadays the activity in the gambling hub is returning to its previous rates and there are many casinos and integrated hotels reopening. The Mayor stated that the rebound has already begun and the year of 2018 will see the opening of a brand new Hard Rock Casino Hotel. The international casino giant is going to invest about $500 million in order to renovate and refurbish the property.