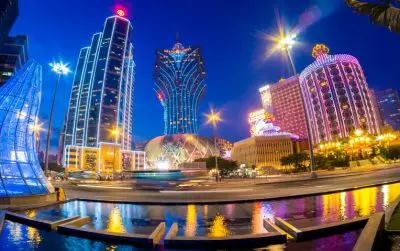 The rate of the tourists in the gambling hub Macau during the Golden Week have been reported to be lower than expected and this is clearly visible by the drop in the shares of Macau casino operators. The first four days of the National Day Golden Week period showed fewer tourists arrivals in comparison with the same period in 2016, something which was not expected by the casino operators in Macau.
Hong Kong's Hang Seng Index made it clear that the interest towards the gaming region was way lower than last year's. Tourists from mainland China did not deem it necessary to visit the location and this is why casino operators performed poorer than expected at the Index. Between Sunday and Wednesday, there were about 469,000 tourists. This is why the shares of Galaxy Entertainment Group Ltd. have dropped 1.9 percent, meanwhile, Sands China Ltd.'s shares have slumped 2.7 percent. This is one of the biggest declines in quite some time and the results came as a surprise to many, who were convinced that Macau is going to experience another strong Golden Week.
The period is a lunar calendar-based week of celebration, which usually takes place in the middle of the autumn season and this year it coincided with China's National Day, which is on the 1st October. The noticeable fewer people could be judged by the lack of big crowds at locations of interest, such as casinos, shops, and restaurant facilities. Ben Lee, Managing Partner at Asia's Gaming Consultancy IgamiX, stated that the number of tourists and visitors in Macau was not very different than any other week and there was none of the typical Golden Week commotion.
Big Hopes for the Golden Week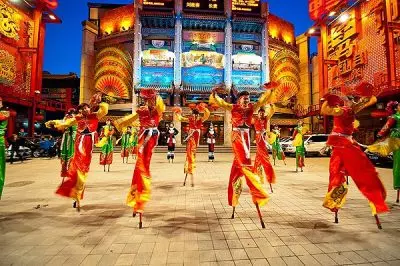 Usually, the National Day Golden Week marks the highest rates of tourists in the autumn and this is beneficial for both the tourism and the gambling industries of Macau. People from mainland China make a good use of their time and travel to the entertainment-dense location in order to relax and spend quality time with their close ones. One explanation of the low rates came from Vitaly Umansky, Analyst at Sanford C. Bernstein & Co. Mr. Umansky stated that this year the Golden Week is longer than last year's one and this might justify the lower rates of visitors reported.
There are, of course, operators which are content with the figures they have reached. One such is Melco Resorts & Entertainment which have reported numbers comparable with the best results in 2016. DS Kim, JPMorgan Chase & Co. analyst, said that the expectations are still high and the gaming industry should expect a 25-30 percent growth in the gaming revenue by the end of the week. His words were confirmed by Andrew Lo, Executive Director of Sunsity Group Holdings Ltd. which has reported very good rates of performance on Thursday.