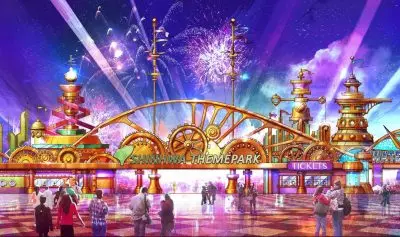 Jeju Shinhwa World Resort is one of the biggest casino resort projects under construction in the South Korean region, but there are prospects that the development of the facility is going to suffer due to the current relationship between Seoul and Beijing. Various geopolitical issues can affect the future of many projects and this is the case with the 2.5-million-square-meter integrated resort which is located on Jeju Island near the coast of the Korean peninsula.
The massive project which is currently under construction by Landing International was entering its initial stages back in 2013 when the relationship between China and South Korea was still stronger and there were no conflicts present. Due to the good communication, the two countries had the prospects of developing a casino resort with this magnitude seemed promising. However, in the recent months, it has become known that the future of Jeju Shinhwa World Resort could be affected by the complicated situation involving the two countries.
Geopolitical Conflicts Could Get in the Way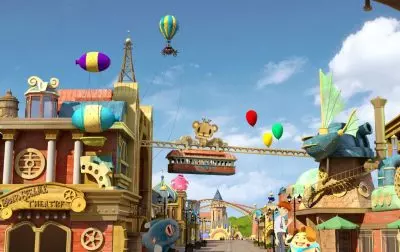 About a month before the official launch of the resort in March, China publicly stated its disagreement with Seoul's plan to deploy the Terminal High-Altitude Area Defense (THAAD) system and provide the necessary protection against the threats fired by the North Korean regime. Beijing refused to agree with the plan for action of the South Korean government and this led to a more radical response. The authorities in South Korea issued a ban which prevents organized groups of mainland tourists from visiting South Korea. This is going to affect the revenues of casino venues and tourists' locations in a great way.
The Chief Operating Officer of Landing International, Jay Lee Poh Yee, stated that the eagerly anticipated theme park is expected to suffer from the extreme downturn in Chinese tourists. There is still hope, of course, and when asked about his future predictions about the area he said that according to the estimations more than half of the tourists which are going to visit the island and the theme park will be domestic-driven. The project is aiming to attract people from Japan, South Korea, Hong Kong, Taiwan, and according to the market testing which went on in April, it will have a success.
The US$2.6-billion project is going to offer to its guests 342 serviced flats for renting and purchase, as well as a movie world collaboration with US studio Lionsgate. The official opening of the resort is expected to happen in 2019 when the site will be fully operational. At the moment, the Four Seasons resort and the island's first Marriott Hotel and Casino are under construction. The overall number of people involved in the process of launching the theme park is exceeding everyone's expectations, as there are 1,300 people hired in the staff and there will be 5,000 jobs provided once Jeju Shinhwa World Resort is open for tourists.