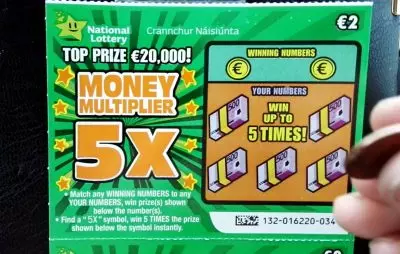 The National Lottery of Ireland recently stated that it has no involvement in the new pilot scheming taking place in many stores, which has the objective of distributing the lottery's scratch cards to the checkouts of many supermarkets. According to people opposing the idea, this is a way to promote lottery and popularizing it among the nation, disregarding the fact that there are already many people who suffer from gambling addiction towards the said scratch cards.
The regulator of the Lottery in Ireland responded that they have no saying regarding the exact positioning of those scratch cards and every supermarket manager comes up with a unique layout scheme. The controversial situation raised the awareness towards the issue with the checkout placement of the cards. They are placed at places with high traffic and where people spend more time so that they have the time to have a good look at them. What remains overlooked, however, is the fact that there are many people who experience problem gambling due to the use of such seemingly harmless scratch cards, and the prominence they are given can result in even more people becoming addicted to them.
How Will This Affect the Industry?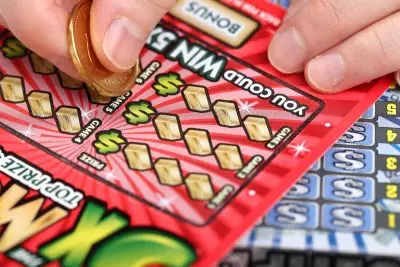 At the moment there are a total of 19 different games in the portfolio of the National Lottery and they are all competing for the attention of the customers of 14 locations of big supermarket brands such as Tesco, Dunnes Stores, and SuperValu. Such scratch cards have different price ranges, but they usually vary between €1 and €20. As a consequence of the sales move, the Office of the Regulator which oversees the National Lottery said that there was no approval sought so that the number of selling points in the stores themselves could be increased. The spokesperson stated that usually, salespeople have the right to choose a point of sale location within the store, as long as this place complies with all terms and agreements listed in the Retailer Authorizations agreement.
Some of them are the well-known rules, which state that lottery games should not be sold to players under the age of 18, as well as that some additional details regarding the player's eligibility. According to Problem Gambling Ireland, this step will prompt the customers of those supermarkets to impulsively purchase lottery tickets and many of them will become more curious as to what the various games are. The regulator warned that this is a worrying development, which will not lead to anything good for the people currently experiencing gambling addiction. This change in the location to a more accessible place will only trigger their problem and make it harder for them to resist the urge to buy tickets. The supermarkets responded that they are making the shopping trip of many people much shorter and convenient by placing the tickets in an area with bigger traffic.