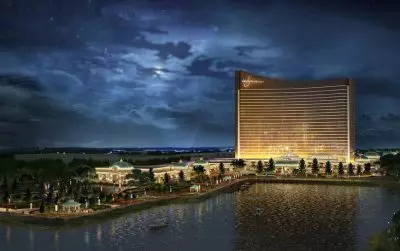 The casino industry in Everett, Massachusetts promises great future for the are, and this could be easily seen by the construction process currently going on. The brand new project of the Wynn Boston Harbor casino site is a work in progress and the construction is going on with full throttle. More than 8,000 tons of steel are needed for the overall building and in order to make the construction durable and strong. This impressive number is only one of the many riveting facts surrounding the new integrated resort.
Wynn Resorts is a well-known brand with a name recognizable around the world. This made it a suitable casino operator which to manage the new casino site and make sure it is meeting the high standards of casino enthusiasts from near and far. As reported by MassLive, the new project in the Everett County is estimated to cost about $2.4 billion and this amount of money is dedicated to guarantee the entertainment of many customers and guests of the integrated resort. Its location is also strategic, since it is a waterfront resort, meaning that it is accessible both by land and the Mystic River.
The developer of the project is planning to provide a special stop hosted by the Massachusetts Bay Transportation Authority next to the integrated resort, as well as a water shuttle service which is going to provide a direct connection between the resort and Boston's Seaport. The shuttle will be able to transport all passengers to and fro for less than 20 minutes in each direction. As for the hotel facility on site, according to the projects and the heavy construction work which is currently in progress, it is going to offer 650 rooms available for booking by the guests. With its 27 stories, the hotel is going to be the new home to the well-known sculpture of Popeye by Jeff Koons, which is estimated to cost about $28 million.
Exciting Opportunities for the Visitors of Wynn Boston Harbor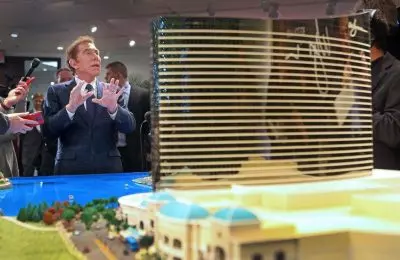 Another crucial factor when it comes to a good time is the casino venue available on site, which has two stories of gaming area. Across the 160,000 square feet, each and every casino enthusiasts will have the chance to give their luck a try on the latest table games, slot machines, and poker tables. The casino operator has also thought about the well-being of the players, as there are more than 10 soon-to-be officially announced food and drinks outlets available on site of the casino.
The easy access to the gaming offerings is also accommodated by the parking garage, which is located right beneath the casino venue. The parking area is going to be a 30-acre underground construction which will be able to fit up to 3,000 vehicles, safely hosting them from all weather conditions. The new integrated resort is expected to welcome its first guests on 24th June 2019.