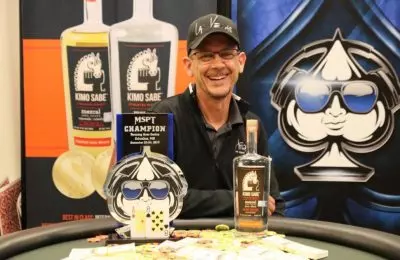 The Mid-States Poker Tour championship is in full swing and it has already attracted hundreds of poker players from near and far to it. This was clearly visible by the interest towards the MSPT Running Aces Main Event which was the culmination of the poker festival and it managed to draw a total of 383 poker players. This made it the largest Main Event in the history of the MSPT and ensured that the lucky winner Jeff Birt gets the high first-place prize.
This year's edition of the Main Event was the largest one so far and it broke the previous record set back in 2013 when there were 367 poker players participating in the Main Event. This guaranteed a generous payday for the winner in the tournament, a 50-year-old local businessman who has a passion for poker and who managed to defeat the hundreds of proficient participants. For his deep run in the culmination event, he received a total of $81,402. When asked for commentary on his performance in the tournament, he said that even though he was short when it comes to the stacks he played with, he managed to play pretty well and to trust his patience to guide him.
Final Table Action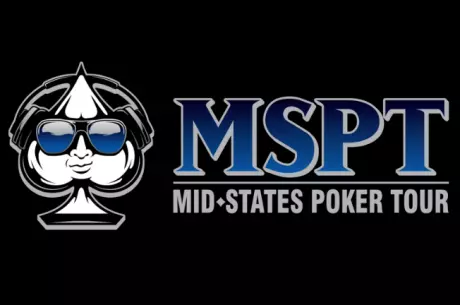 On the second day of the Main Event there were a total of 68 players returning, but in the end, only 45 of them were bound to receive cash from the tournament. The bubble boy on 46th position was Joseph Michael, opening the gate to all fortunate enough to receive payment for their performance. This led to the final table, which comprised of only the most skilled poker players left in the Main Event. The first player to go was Harold Brenden who left the race finishing 10th. He was honored $5,920 for his great game and he was closely followed by the chip leader of Day 1B Alex Moua, who was granted $7,030.
Following a rapid game, there were only the final three players left on the table. The three-handed game lasted for some time, giving the players the chance to provide the audience with some quality show. However, the third place was reserved for Steve Webb, who went home with $36,631. The heads-up duel between the Birt and Tony Lacey began with the chip lead held by Birt. He remained such till the very end and emerged victorious, leaving Lacey with only $50,325.
Birt is from Bloomington, Minnesota and he has a wife and two daughters. His only previous win from MSPT amounted to $7,626, which he received for finishing on the 11th position in Season 7 of the MSPT which took place at the end of 2016 again in Minnesota. Before the Main Event which took place over this weekend, Birt had total tournament earnings amounting to $50,691, which he more than doubled after his excellent performance.