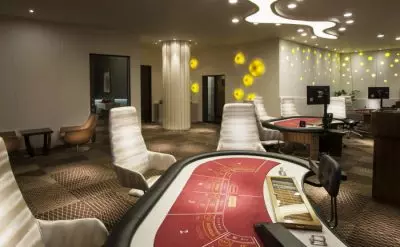 Stories about jackpot winners and their good fortune are always exciting to come across since these are normal people just like us and yet their lives will never be the same after this win. The Paradise Casino Jeju Grand located in the Jeju Island, South Korea just made one of its visitors a billionaire after a short game at one of the slot machines. The lucky Taiwanese casino player received the Paradise Mega Jackpot amounting to KRW966 million (US$854,000) and for this, the 19th September will be a memorable date in their life.
Understandably, the casino player wished to remain anonymous and at this point, the only information which has been issued in relation to them is that the Taiwanese tourist is 31 years old. This is so far the largest jackpot to be won on a slot machine in Korea's history, which is another reason why this is such a significant event. The exact figure won by the Taiwanese tourist is KRW966,626,338 and as it became known, this is also the maximum amount which could be amassed on the Paradise Mega Jackpot. This is a sum which is co-operated by several different casino venues, to the likes of Paradise Casino Jeju Grand, Incheon Paradise City, and Paradise Casino Walkerhill Busan.
This is possible due to the special broadband connection between the Paradise Mega Jackpot machines located throughout the casino venues. There all operated by a single company, Paradise Co. Ltd which is the foreigner-only casino operator in South Korea. After the tax deduction the amount of money the lucky player was able to receive was about US$600 million and initially, the casino authorities were planning to pay the sum in cash by the end of the following day. However, due to safety measures being taken, the amount of money was paid to the winner via an account transfer. This makes the whole procedure hassle-free for both the casino operator and the fortunate casino player.
History of the Paradise Mega Jackpot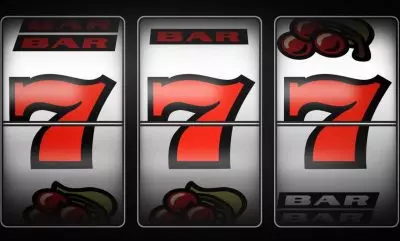 The Paradise Casino is one of the most prestigious gaming venues located in the Jeju Island. It is operating with foreign casino players and since the beginning of 2017, there have been two other instances of Paradise Mega Jackpot being won. This May saw the winning of two big jackpots at the Paradise Casino Busan. They amounted to KRW29,580 and KRW540 million, which proves that the jackpot won by the Taiwanese tourist is of impressive scale. As confirmed by an employee of the Paradise Casino, as per usual the Jackpot award revolves around KRW100 million, but due to the difficulty of the slot machines games, it is quite rarely won.
A well-known fact is that the gambling in Korea is generally prohibited, and the only exceptions are the tourist-oriented casinos and the public welfare. The only location where Koreans are welcome to visit is the Kangwon Land Casino in Gangwon Province.