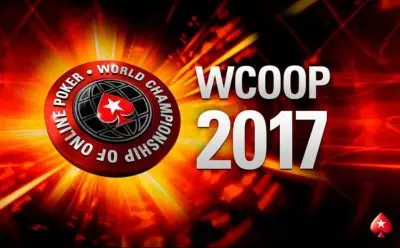 The World Championship of Online Poker is in full swing and poker players from near and far are competing for the first places in the various events the poker festival has on offer for them. There are a total of 81 events during the championship and so far the interest towards them has been high. Event #33-H spanned over 2 days and it offered big prizes for the top positions on the leaderboard.
This Event was a $530 buy-in Pot-Limit Omaha one which was played four-haded, boosting the charm of it. There were also the progressive knockout bonuses, spicing up the things and attracting even more players to the race. There were a total of 1,088 players claiming their seat at the tournament showing that the interest towards it is completely justified. 606 of them were individual poker players, and there were 482 re-entries on Day 2. The big winner of the second day was Ukrainian poker player with the expressive nickname plspaythxbye, who reached the first place after a dynamic game against some of the most experienced poker pros in the industry.
A well-deserved payday brought him $47,093.99 from the swelled prize pool following the heads-up deal at the final table. The prize pool itself managed to reach $544,000, which is double the guarantee amounting to $250,000. As much as 50 percent of it went to the top 136 players on the leaderboard, whereas the rest was used for bounties. However, the winner in Event #33-H also received $30,752.22 from the knockout bonuses, which added up to a total of $77,846.21.
Dynamic Poker for Everyone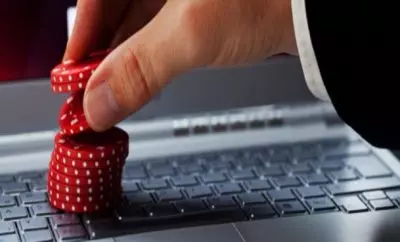 At the beginning of the second day of the tournament, there were only 23 players left at the felt which made the task more or less easier than Day 1, but still quite challenging since they are all skilled pros. After only three hours there were only eight players left, and the new chip leader was onlymtt748. First one to go was David "gaucho2121" Paredes closely followed by the former frontrunner klappmongo, who left the race for the win at the seventh position. When they were down to five plspaythxbye became the new leading player which is when the big prizes began falling.
First was jedimaster82 who went off the rails with $7,072 and another $7,710.46 for bonuses. plspaythxbye remained the player with the biggest stack of chips and this gave him the confidence he needed. On the ninth hour of the second day, he had 38.1 million in chips which was double what onlymtt748 possessed at that moment – about 16.3 million. The heads-up duel brought fast-paced poker game and ultimately plspaythxbye managed to turn two pair and reach the coveted throne. The runner-up received $35,738 from the prize pool and another $15,447.62 in bonuses.