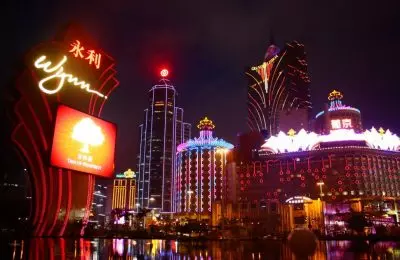 The weather conditions are able to affect every single aspect of our lives and the gambling industry is no exception to this rule of thumb. There are prospects that the revenues for the third quarter of the year in Asian gambling hub Macau might survive the worst consequences of the typhoon season which took place this summer.
Several typhoons stormed through the Asian region in the recent months and this inevitably left its marks on all industries, including the gaming one. Typhoon Hato reminded just how unpredictable nature can be, when he ripped through Macau on 23rd August and took the lives of 10 people. It was later estimated that the powerful winds had reached signal number 10, which makes it the strongest recorded typhoon in the last 53 years in the area. This natural disaster was closely followed by a second one, this time with fewer bad consequences. The typhoon Pakhar demonstrated its full force but somehow spared the big damages to the area.
Macau Has the Strength to Move On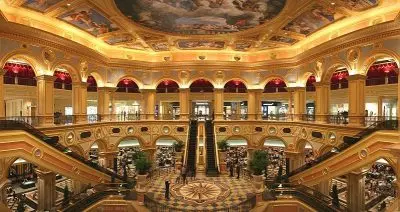 Due to the unpredictable nature of the weather in the Asian region during this time of the year, some already booked tour groups have been canceled. Several casino venues also closed for business for some time. During the period of the typhoon storms, the average daily revenue of casinos located in Macau was estimated to MOP540 million (US$67 million). This equals a 15 to 30 percent decrease in the revenue in comparison to the amount casinos had been making prior to the typhoon season. Junket players have also postponed their gaming trips to Macau to the middle of September when forecasts predict the weather will be calm again.
In relation to the recent events, casino operators have asked for cutting down their outlook forecast the Q3, since accuracy is crucial. Experts are convinced that these two major events will not cause any trouble to casino operators in the field since the time Macau residents usually need for recovery is quite short. On the contrary, the revenue in Macau even managed to increase by 20.4 percent in comparison to August 2016, marking a steady progress of the gambling industry in Asia's leading casino destination. What the industry is most fond of is VIP gambling, which has been thriving in the premium gaming location ever since gambling was first legalized.
Over Q2 of 2017 Macau has noticed a 30.8 percent growth in the revenue from VIP casino enthusiasts, many of which participating in the junkets business and making the best of it. Mass revenue saw an increase of 14.8 percent, proving that Macau relies heavily on high-profile casino players. Due to their generous style of playing the industry is not expected to experience the losses of typhoon season on a large scale.