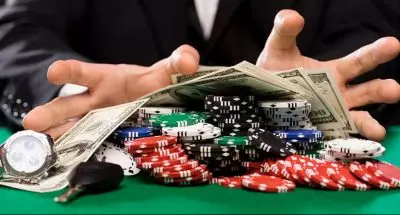 Thursday brought the news of the first appearance in court of the four arrested operators of gambling locations. The police raid took place last week in the fourth most populated county in Colorado, Jefferson County. Two gambling houses in the county were swooped by the police officers, which resulted in taking hold of more than $4,756 and about a hundred motherboards of gaming machines.
Henry Gipson, Joyce Moore, and Jemal Shaw are the three defendants who made it to the court hearing since Zachery Smith was not at the location at the time of the raid. The unlawful nature of the actions of the owner of Gipson's Place, Henry Gipson has been proven after he himself confirmed many of the accusations against him and confessed performing illegal cash payments to winners. Gipson stated that about two months ago he resumed the operation of the gambling venue which he considered to be the right thing to do since he was not actually paying any cash to people who have won prizes. Gaming enthusiasts were receiving a bill with their prize amount, and if they were willing to, they were meeting him at an arranged location to be presented with their award.
The illegal gambling management in the county has been investigated for quite some time by the Sheriff's Office of Jefferson County, the Tri-County Drug Task Force, as well as the Pine Bluff Police Department. They discovered the two gambling locations operating without permission and removed just about 100 motherboards from gambling devices located in them. In addition to the raid, the officers took the four suspects into custody, on account of them being the alleged kingpins behind the gambling scheme.
Illegal Gambling Threatens the Industry in Jefferson County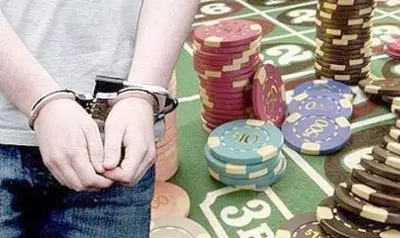 One of the biggest issues in Jefferson County has always been illegal gambling and the local authorities are constantly working towards preventing it and seizing the capital amassed by it. These measures are taken in order prevent the illicit business from spreading and there is some progress in that positive direction. Most illegal gambling businesses work in more covert ways and do not attract much attention towards themselves. However, this was not the case with the two gambling locations which were raided by the policemen, since they were operating in a very public manner.
Many people confirmed that they have been participating in the illegal gambling operation of the location, but none of them confirmed that they have received any actual cash from the owner of the gambling venue. According to the Arkansas law which regulates gaming activities in the state, the value of an award won by a casino player should not exceed the amount of money they have paid to play times 10.