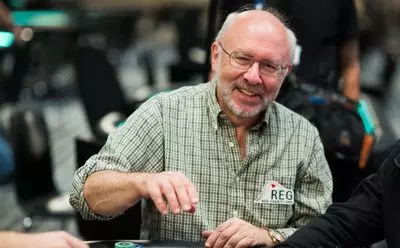 PokerStars Championship in Barcelona will soon come to its end, but it managed to make many poker players from around the world much happier and richer. One of the fortunate participants in the championship was Scott Wellenbach, who decided to donate the small fortune he amassed in Barcelona to someone who needs it more.
The 66-year-old Wellenbach is a resident of Halifax, Nova Scotia and he has spent the last 30 years working as a translator of Buddhist teachings from Sanskrit and Tibetian. He lives a calm life doing what he is best at and finding inner peace in the eternal teachings of Eastern wisdom, but he is also very good at playing poker, so this is what brought him at the prestigious international poker festival in Barcelona. Some might say that nothing in his life could have prepared him for the amount of money he has found himself into, and they might be right. But this is not the most surprising in his story because the Canadian poker player has decided to give all the money away.
The translator of Buddhist text discovered his skills in the card game and thought to give them a chance in the major poker festival in Barcelona. In the run for the big prize in the Main Event, he managed to defeat about 1,700 poker players and finished 17th in the run for the big prize. He played against Urman Siddique, who unfortunately succeeded in sending him home. The Canadian player received €61,400 (US$92,000) for his excellent performance on the felt and left with a big smile. It was probably then when he had made up his mind to donate the money. Following his sweet payday at the PokerStars, it became known that this is a common practice of his.
The Power of a Giving Heart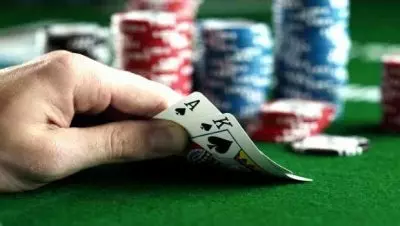 Ever since the beginning of his poker career back in 2015, Wellenbach has been giving away the money he has won. He said that religious beliefs are not what make him donate them, but instead he is driven by his perception of what is right and what is wrong. He claims that taking money from someone who might need them more would not make him happy, so he chooses to play the part of a mediator and donate them. Wellenbach is a passionate poker player and this is also a way for him to justify and rationalize his habit.
For the time being he has not picked a charity organization to donate to, but usually, Wellenbach likes to donate whatever money he amasses to organizations such as Oxfam and Doctors Without Borders. From then on they proceed to fund various sectors in need of help. Another cause the Canadian is very passionate about are Buddhist nunneries located in Nepal which often benefit from his generosity.