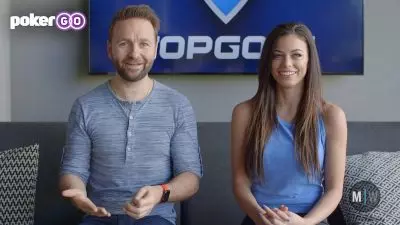 PokerGO will add a brand new reality show produced by Poker Central and Roundhead Creative to its cluster of shining poker-related series. The immersive reality series called "Major Wager" will follow closely the adventures of some of the most famous names in the poker world, while they come up with proposition bets and strive to perform their best in them.
"Major Wager" will focus on the poker players known and loved by millions and the absurd prop bets they are going to throw against one another. Poker and the poker culture are well-known with their intrinsic betting nature and such occurrences are common while playing on the felt. The new reality will aim to show the hilarious and wild side of these bets and just how far the poker players are ready to go in order to prove their dedication and the power of a promise. The start of the reality series is scheduled for 5th September and the first few episodes will air on PokerGO.
The pleasure to be a host of the show has been given to Joey Ingram, who is a worldwide-known host of a podcast. Throughout his professional career he has won quite an impressive amount of awards. Ingram will have the chance to put to the test big names such as Daniel Negreanu, Samantha Abernathy, Brian Rast, Antonio Esfandiari, and Jeff Gross, proving their flexibility in every situation and their need for adrenalin at all times. What is on the line are their pride, dignity, and reputation of professional prop bet-makers.
Challenges Galore in the New Poker Reality Series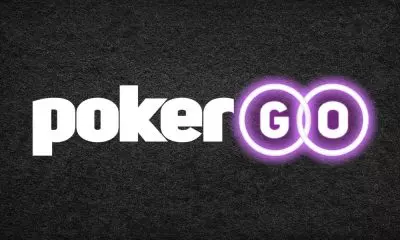 Every episode of the new reality show will follow the contestant's adventure in the vast world of Las Vegas and what it has on offer. The performance-based bets which the poker players will have to face in the progress of each episode could be anything available in the City of Sin. With dares ranging from beast cars racing to pole dancing under the guidance of top experts and dancers, "Major Wager" has hours of quality entertainment to offer to its viewers.
The overall success of the show is guaranteed by the competitive personalities of the poker players, who will take part in the first season of the reality show. People from around the world will have the chance to get to know their favorite poker players better and learn more about their skills and personalities. Joe Kakaty, Poker Central President, said that only everyday scenarios in Vegas can deliver the full experience, and the new series is a logical addition to the already vast original programming, which PokerGO offers to the wide audience on a global level. Innovation is part of the market plan of the platform, a fact proven throughout the years.