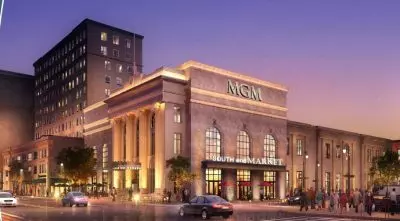 According to a recent announcement by casino operator MGM Resorts International, the construction of the new casino venue located in Springfield is continuing in accordance with the schedule. The $950 million project for the newest gambling venue operated by the international brand is expected to be finished and open for business by September 2018.
Gone are the days when numerous big trucks could be seen driving around and transporting the concrete slabs necessary for the construction of the new building, but this does not mean that the process is completed. There are still many people working day in and day out on the construction site and making sure everything goes according to the established schedule of work.
Judging by the plenty of construction workers roaming outside in proximity of the buildings, work is still going on with full throttle, however, most of the workers are putting their efforts into the interior of the new gaming venue. Yet to be completed are important processes such as interior framing, shee-rock, above-ground storm piping, fire protection, and many other safety measures, required by the authorities.
Roadway Changes to Facilitate the Project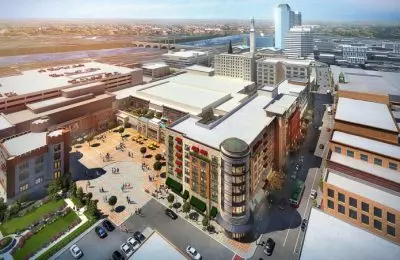 Recently the City Council of Springfield gave the approval of a major roadway change and some land easements, which directly affect the MGM Springfield casino site and are expected to improve the future state of the area. It was recommended by the department and the Board of Public Works that the Council take measures to enhance the traffic flow in the area of the new casino venue and provide easier access to the site. The project of roadway reconstruction consists of four phases, each of which complements the others.
First, there will be created a brand new road with the name "MGM Way" which will connect State Street and Bliss Street, in order to make transportation faster and more convenient. Subsequently, Bliss Street will be widened, so that it can accommodate the extra traffic which is expected with the opening of the new road. Two other major streets Howard Street and Union Street will be widened as well. The 14.5-acre site of the new four-star MGM Springfield Casino Resort was approved by the council back in February 2016.
After some negotiations between the members, it was agreed that the new project should provide at least 2,000 construction jobs, while after the official launch there should be a minimum of 3,000 workers hired on permanent positions. 2,200 of them will be employed on a full-time basis with benefits included, providing them with the work conditions they deserve. The casino operator is making a conscious effort to ensure 35 percent of the people working are residents of Springfield, while no more than 10 percent of them reside outside the city limits.