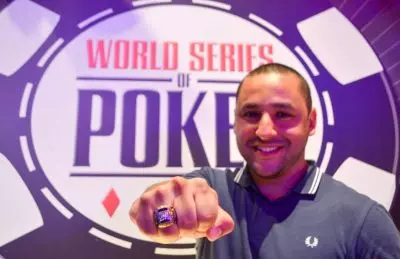 Hakim Zoufri is the new winner of the World Series of Poker International Circuit €3,500 High Roller in Rotterdam which marks the first time the WSOP International Circuit has a stop at the Netherlands. Zoufri defeated his opponents and managed to reach the top position on the leader board, which brought him the big prize amounting to €69,888. Re-enering on Day 2 of the High Roller event was a wise move which guaranteed his top position in the tournament.
The inaugural Rotterdam edition of the WSOP International Circuit is currently taking place in Holland Casino Rotterdam, which has the pleasure to host the prestigious international poker festival. It commenced on 25th August and according to the schedule of the festival, the last day of it should be 2nd September. After only two days of poker game, Zoufri managed to defeat the rest of the 65 poker players who have gathered to participate in the WSOP International Circuit Rotterdam High Roller, one of the bigger events in the International Circuit.
Native Poker Professionals at the High Roller Event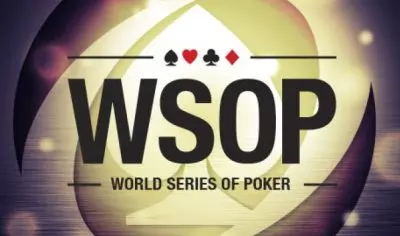 There were 59 entries on Day 1 of the High Roller, while Day 2 brought only 6 entries before the registration was closed. Among the well-known names present at the battle for the WSOP Circuit Ring were Joris Rujis, Joep van den Bijgaart, Luuk Gieles, Farid Chati, as well as WSOP Bracelet winner Rob Hollink. At the final table of the major event the Dutch poker players were prevailing, since six out of the seven players who made the cash were from the Netherlands. This only demonstrated how well-prepared the poker players from this area are, proving their poker skills at every poker event. The only non-Dutch poker player sitting at the High Roller final table was Niko Mykkanen He made it to the fourth position on the leader board, which brought him a sweet payday of €20,277.
Zoufri himself finished Day 1 of the High Roller with quite a small stack of the mere 2,300, which eventually made him re-enter with 25,000 in chips instead, making his Day 2 much more productive. This gave him a better chance to perform well in the event and conquer the top position. Firoz Mangroe finished on the seventh position and for his good performance, he received €10,260. A very famous name not only for his poker feats but for his career as a TV host and journalist could be seen at the final table as well. This was Alberto Stegeman, who was the chip leader at the beginning of the day but ended up 6th with €12,174.
Runner-up in the event was Freek Scholten, who received €43,189 for his deep run in the tournament and as a consolation prize that he could not make it against the poker professional Hakim Zoufri.