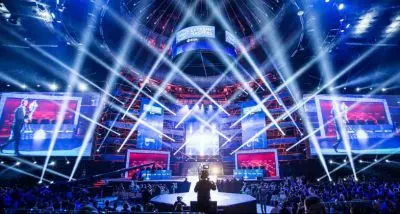 The industry of eSports is a field which is developing with rapid speed and there is news regarding it every single day. Recently the leading online gambling company Esports Entertainment Group Inc. came out with the announcement that the company is now officially licensed with a Curacao eGaming License.
This announcement comes as positive news for the gambling operator because it means that the wholly owned subsidiary of Esports Entertainment will now have the right to proceed its business on a global level completely legally. The license grants the company with the chance to develop its progressive work in the eSports field and conduct real money online gambling on a much larger scale. When it comes to wagering and the industry of eSports, Curacao eGaming License is a crucial point in every operator's development, so acquiring it is of great importance for the future plans of the company and what direction it is planning to take.
Essential eGaming License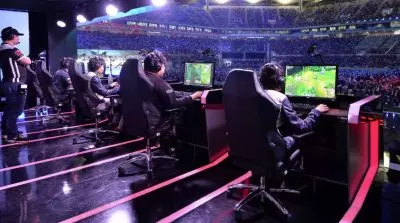 The global significance of this receipt can be fully perceived if one takes into account the fact that Curacao is one of the constituent countries of the Kingdom of the Netherlands, and as such it has been working on the eGaming License since 1996. Every entity in the field of eSports and iGaming is working hard to acquire it since Curacao is one of the first jurisdictions which is actively regulating online gambling and working towards improving the services it provides and the overall customer experience. Egaming Entertainment receives the receipt at a convenient time, given its future plans for launching new products and the rising popularity of the operators at this year's edition of the Gamescom, Europe's biggest video game convention.
As it could be recalled, Esports Entertainment Group has recently appointed new leading figures in the company which are already influencing the development and its future plans. Stephen Cotugno is the gambling operator's new Vice-President Corporate Finance, while Brian Cordry is the new Head of eSports. Following the introducing of the new names, the company confirmed that the launch of focused betting operations is in the plans and it is expected to happen by the end of this year. The new chief positions are putting their efforts in the online product offered by the company and keeping problem gambling on their mind.
Esports Entertainment focuses on developing a customer-friendly and safe platform where eGamers can demonstrate how well they know their favorite teams and place their wagers on the outcome of a wide variety of eSports events in a completely licensed and regulated way. The company's intention is to launch a transparent betting platform which could attract many current and future eGaming and betting enthusiasts, making them part of the big community.