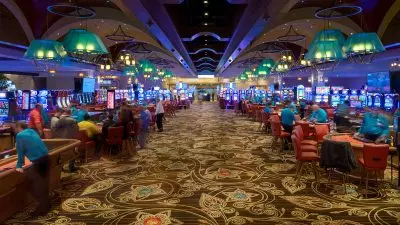 Del Lago Resort & Casino is one of four commercial casino approved for Upstate New York and it can be said that it has enjoyed a high rate of popularity among the travelers and gaming enthusiasts. This is clearly visible by the total tax revenue amassed for the first full quarter since the integrated resort was open for his customers.
Recently the state comptroller's office and the state Gaming Commission issued the records regarding del Lago Resort & Casino which contain more information in relation to the revenue of the business. They confirmed that the integrated resort has generated $10,890,179 in tax revenue which is shared with local and state governments in the area of Finger Lakes and Southern Tier. This amount of money has been amassed for the first full quarter of 2017 since the casino was opened for its customers and fully operational for them. The host municipalities of del Lago Resort & Casino are Seneca County and the town of Tyre, and each of them received $389,165.20 of the total tax revenues.
Progressive Operation of the Integrated Resort in Q2, 2017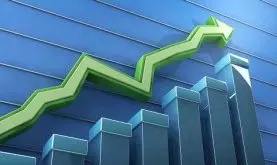 For the second quarter of this year, the state has received $8,712,143, which was then divided equally between educational assistance and property tax relief. The fact that the total tax revenue is shared means that all parties involved receive a fair share of the whole amount of money. Both the governments of Seneca Count and the town of Tyre received accordingly $544,508.90 for the second quarter, which marks a slight increase in the amount of capital amassed. As for the rest of the non-host municipalities, they received a share of the tax revenues as well.
Broome County claimed $584,468,98 which is also the biggest amount of money received by a county which is not a host of the integrated resort. Tompkins County, another municipality taken into account collected $295,917.30, whereas the Chemung County received $121,205.93. There are also two other counties which have the right to take a piece of the tax revenue pie. The Wayne County got $58,321.60 while the Schuyler Counties received the least amount of money from the integrated resort – $29,104. Del Lago Resort & Casino is obligated by the law to pay 37 percent tax on slot machine revenue and 10 percent of the revenue amassed by table games. The state then receives 80 percent of the total tax payments.
The integrated resort which opened for business this February is located in Waterloo, New York and it has a lot to offer to its customers and guests. It provides a wide variety of retail shopping venues, world-class restaurants, and bars, providing entertainment for travelers from every corner of the world. The casino available in the resort guarantees entertainment for all gaming enthusiasts willing to participate in the numerous gaming options on site.