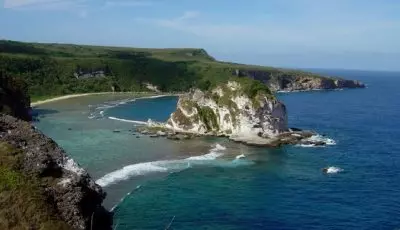 The Governor of Saipan, Northern Mariana Islands Ralph DLG Torres, and his administration are currently working on a so-called "white paper" which aims to clarify some aspects of the work of a casino located in Saipan. The Commonwealth of the Northern Mariana Islands will provide policymakers with as many details as possible regarding the gambling market in the area.
The white paper which is currently discussed by the officials of the Commonwealth of the Northern Mariana Islands is intended to explain in a brief manner what is important in relation to the gaming market and it is going to serve the people responsible for the regulation of it. Last week's meeting of the Commonwealth Casino Commission, which took place on Thursday discussed the new white paper in the presence of Matt Deleon Guerrero, Chief of Staff of the Government.
Main Purpose of the White Paper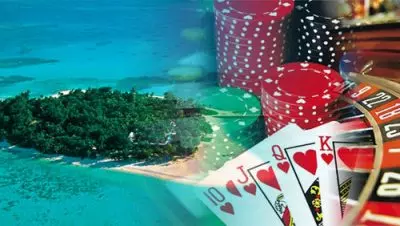 In its essence, the new white paper will be focusing mainly on the model of gaming market which is currently applied in Macau, and its general differences compared to the established model of gaming in the United States. Since its establishment in southeast Asia, the gaming model of Macau has proven to be a very successful one and there are some ideas which could be taken and applied to the US gambling market. Among the things discussed in the document is also to what extent could money laundering regulations conform with the new model.
A very important detail in the white paper currently discussed is related to the money laundering issue which is present in the industry. The document aims to provide answers regarding the efficiency of the regulatory protections set by the Commonwealth of Northern Mariana Islands against the issue. It should also function in accordance with the Anti-Money Laundering Act, the Bank Secrecy Act, and other protections against financial crime which exist in the US.
Something which should also be taken into account is the fact that the gambling industry provides for the development of the economy in the region, making it a factor of great significance. There are a lot of junket operators which are also assisting the growth of gambling revenue at a remote area such as the Commonwealth of Northern Mariana Islands.
Edward Deleon Guerrero, Executive Director of the Commonwealth Casino Commission, said that the Office of the Governor has informed the commission about the white paper is being put together and actively discussed by the government. After the discussion, the document is intended to be presented in front of the US Senate. The Executive Director has also been informed that the government is researching new capabilities of regulation of the field, to which Mr. Guerrero has allegedly responded that there is an existing robust regime of regulations which is functioning in the industry with a high rate of success.