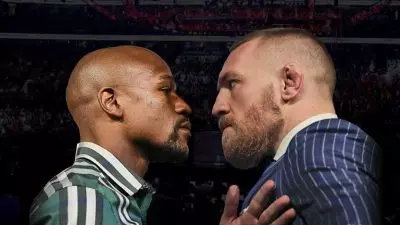 This Saturday is going to heat up the City of Sin and make everyone interested in the world of boxing nervous and eagerly waiting for the outcome. Conor McGregor will play against Floyd Mayweather Jr. in a boxing battle which will go down in history as a clash of two titans in the sports industry.
Conor McGregor is well-known for his style of boxing and he is also known for his upfront manner of expressing himself. In the last couple of weeks, he has been openly provoking his opponent and showing him that he is not afraid to fight against him and win. After 49 played boxing matches as a professional player Mayweather still has no defeats, so this motivated McGregor even more to show the world he could be the first one to take the leader off his throne in the boxing world. Of course, the whole event has been highly discussed in the weeks leading up to it, and there are many people who are betting on who the winner is going to be.
Las Vegas bookmakers are very concerned about the outcome as well since they could lose millions of dollars if the ambitious McGregor manages to defeat Floyd Mayweather Jr. in this match. People rooting for the former have already bet a huge amount of money on the mixed martial arts fighter and for the time being, the balance between them two is nowhere to be seen. Nick Bogdanovich, William Hill oddsmaker said that if McGregor manages to claim the win in this match, the chain of sports books will suffer losses amounting to several million. This would be the worst loss in the history of bookmaking. If he wins early in the match the losses are going to be even worse.
The power of majority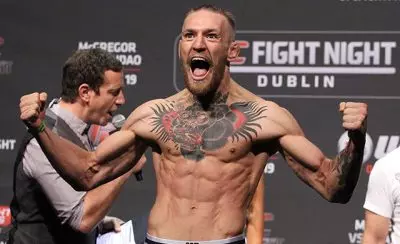 There are many people qualified as big bettors who place wagers on the successful outcome for Mayweather. In most of the cases, they put a big amount of money on him, but there are also the fans of McGregor who are betting small amounts on him. When added up the amount of money bet on the latter becomes an impressive sum which can seriously shake the well-being of bookmakers in Las Vegas.
This results in their continuous efforts to adjust the odds accordingly as the money comes in for the two fighters. There is a noticeable pattern in their collective actions and they have also been steadily lowering the odds ever since the fight between the two players was first announced. McGregor has never before been in a boxing ring and the amount of money bet on him baffles some bookmakers. Whoever wins the match, it is a fact that there has been a growth in the popularity and many people have become more interested in bookmaking because of this boxing match.