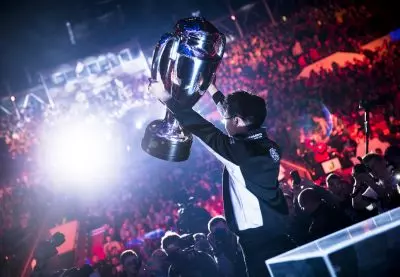 This week brought the announcement that Betway and ESL are officially partnering for the new Season 6 of the ESL Pro League. The world-known bookmaker is going to become one of the main sponsors in the new season of the eSports professional league, thus bringing numerous benefits for all parties.
The recently announced sponsorship will bring a new experience to all eSports enthusiasts because the plans for the new season of ESL Pro League are to be added live odds to the broadcast. Betway did the same at the ESL One Cologne and the strategy proved to be a successful and very engaging one. For now, Betway is going to continue being involved with the Counter-Strike: Global Offensive roster, since there are no such restrictions there. The bookmaker leader also works together with ESL One Cologne and sponsors GeT_RiGhT, F0rest, Rez, Xizt, and Draken of the Ninjas.
Recently Ninjas in Pyjamas, one of the leading gaming organizations in the eSports field had to prematurely end its partnership with Betway. The reason behind this seemingly sudden choice is the fact that Ninjas in Pyjamas have entered the League of Legends scene. In order to oblige by the rules of the game title with millions of players around the world, as well as in the eSports industry, Ninjas in Pyjamas should not be involved with a bookmaking site of any kind. Since Betway is a traditional gambling site, where people can place wagers on traditional sports, the gaming organization had to put an end to their work as partners.
eSports brings the future closer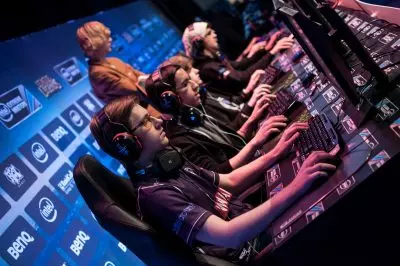 As it could be recalled, eSports recently received its Olympic sport status and was added to the schedule of the Asian Olympic Games, which are going to take place in 2022. The forecast for the industry is that it will soon become a $1.5 billion one, due to the enormous interest towards it and its development. By 2020 more than 600 million people are estimated to be actively involved in some way in the eSports industry, which will, in turn, make the industry one of the top five sports on a global level. Last year the biggest even in the field, League of Legends World Championship gave $121.5 million in prize money.
This year's edition of ESL Pro League will commence on 22nd August and the season is scheduled to continue for seven weeks, closing on 12th November. The league will be divided into two divisions, a North American and a European with a total of 28 teams with players The prize winnings are estimated to $1,000,000 which will boost the interest towards the new Season 6 and getting involved with both eSports and gambling. Betway is well on its way to take its deserved place in the eSports industry.