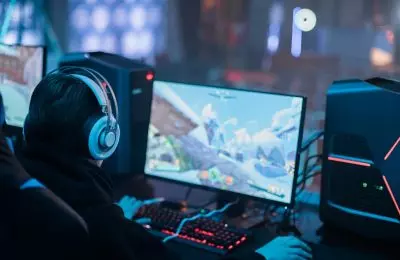 eSports is one of the most progressive fields, since in its essence it is a combination of widely-known competitive video games and the chance to win big money from the whole professional venture. In the recent years, the industry of eSports has been rapidly developing and more and more opportunities for participation are being introduced to the competitors and the audience.
According to some overall estimations of the sector in its state in 2016, eSports was an almost $500 million industry. Other sources say the figure is twice as big. Whichever the case, the facts speak for themselves, and the field of professional video gaming is building the foundations of its bright future as a profitable industry which has the ability to bring benefits to many people involved in some way in it. Contrary to some beliefs, the audience is not comprised of male viewers only, since there are many women actively invested in the world of video gaming. This means that the percentage of male viewers could be 85, as well as 56, as other experts claim.
Nielsen, the audience-measurement company, has commenced the new venture to find out what the ratio is actually and how this affects the professional video gaming industry at the moment. The brand new project of the company is called Nielsen Esports and its goal is to define the rapidly growing industry in terms of gender differences, as well as various valuations. This will then be of great help to all teams, as well as to all kinds of sponsors, advertizers, and publishers, which need the accurate data in order to target their products better.
Nicole Pike, Vice President of Nielsen Games, which will be a co-leader of the new division, said that the company is an expert in the sports industry, as well as in the games field. The extensive knowledge of the audience and its habits provides for the good results the company is able to offer, and this is why they are aiming to enter the eSports industry as well. Nielsen is going to focus on what it is best at, and namely sponsorship valuations, investment strategy, and audience measurement.
Craig Levine, Chief Executive Officer of ESL, leading eSport event organizer, stated that their task might be considered challenging since high-quality data can be quite difficult to measure and define. Nielsen Esport will be jointly led by Nicole Pike and Stephen Mater, who is also Managing Director of Nielsen Sports North America. The team will make a good use of all of Nielsen's measurement capacity, which includes Repucom. It was purchased by the company in 2016 bringing man benefits with itself. There will also be people coming straight from the gaming team of Nielsen Games.