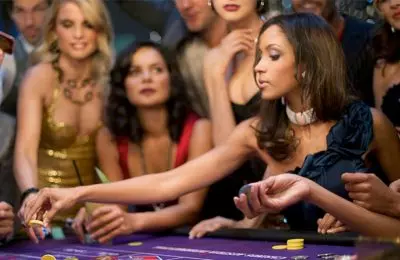 Problem gambling is a social issue which has been widely discussed and there have been constant attempts in the casino industry to come up with preemptive measures for limiting it. Recent research from South African scholars has shown that the issue does not affect the male population of the country only, because about 51 percent of all South African women face the problem of gambling addiction.
People usually tend to associate problem gambling and gambling addictions with male casino players, which is a common misconception and this recent study conducted by the South African Responsible Gambling Foundation debunks it. This is a non-profit organization which has the sole purpose to promote responsible gambling and popularize the importance of seeking help and guidance when the first signs of addiction are visible. By seeking advice and assistance fighting the urge to play on slot machines or even set foot at a casino venue, the number of casino players experiencing severe gambling issues can be dramatically decreased and many further complications could be avoided.
Heidi Sinclair, Treatment and Counseling Manager at the foundation, stated that female players with gambling problems are far more likely to be severely affected by the condition than male players. The reason behind this condition is that the addictive drive women could experience towards gambling needs much less time to set in their mentality than it does among male casino players. Sinclair also said that many female players suffer from intense anxiety, which is a condition widely spread in today's society. In the case of problem gambling, anxiety comes as an aftereffect, which only worsens the condition of the person.
Another main difference between male and female casino players is that while the psychological effects of gambling addiction among the male half usually manifest themselves as alcoholism or drug abuse tendencies, in most cases, women experience all kinds of psychological disorders and issues. This is an equally as serious consequence of the gambling addiction problem, even though it tends to be not as visible as the issues experienced by male players. The reasons for gambling also differ between the two genders, as Sinclair notes.
Both men and women can use gaming as a stress reliever, however, women tend to take the entertaining qualities of gambling to a dangerous degree and use them as a coping mechanism. The reasons could be various – from escaping stress, through ignoring loneliness, to simply fighting boredom, and they all can take the issues to a dangerous extent. Video gaming machines are well known for their addictive qualities and the importance of obtaining help should not be disregarded. The South African Responsible Gambling Foundation provides a free, anonymous hotline which aims to offer problem players with all the help and reassurance necessary to overcome their issues.