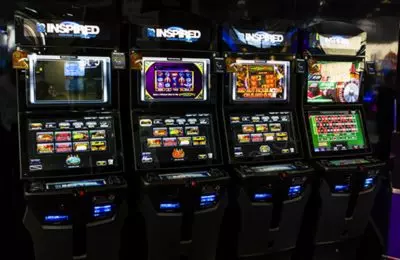 Betting machines have been causing quite the commotion in the UK in the recent couple of weeks and the story continues developing every day with the help of the Labour Party and the opposition of Chancellor Philip Hammond. The former has stated its approval of the clampdown on the machines which were condemned as the "crack cocaine" of the gambling world.
The party is taking the issue of FOBT machines extremely seriously and this is why Tom Watson, Deputy Leader and Shadow Culture Secretary of the Labour announced that his party stands behind the collective efforts against gambling machines. He said the Labour party fully supports the effort to establish a limit to the maximum stake on fixed odds betting terminals, claiming that this will prove to be beneficial to the betting players and improve their gaming experience. A large number of B2 gaming machines will be affected by the reforms currently planned by the government of the UK, among which roulette, bingo, poker, and other casino-style games.
The true nature of FOBT machines is no secret to anyone acquainted with them and the fact that they can be very addictive is also a well-known fact. Since the gambling industry has been trying to make serious efforts to improve the gaming habits of betting players and prevent problem gambling from happening, it comes as no surprise why the topic is so discussed at the moment. In 2016 the government proposed a review of fixed-odds betting terminals which are claimed to cause addiction, high levels of debt, as well as lead to further complications, such as issues with the people around the player.
They also can be successfully used in the money laundering process of criminals, which is why several years ago ago there was a proposition made by the Department for Culture, Media and Sport, that the maximum stake on the machines is reduced to as little as £2 (US$2.60). However, in more recent news officials of the Treasury have expressed their concerns that this change will lead to great deficits in tax receipts, amounting to £400million (US$519 million). This amount of money has been estimated based on the sum which is being wagered on the terminals every year, which is more than £1.8billion (US$2,334,708,000).
Chancellor Philip Hammond has reportedly stood as a firm opposition to the idea and claimed that it is all in the gambling industry's best interest. On the other hand, Labour party's Mr. Watson claimed that the revenues from FOBT machines can rapidly lose their meaning when we take into account the factors of crime and homelessness, as well as low quality of life. According to recent reports, there are more than 34,000 fixed-odds betting terminals located at bookmakers all over the United Kingdom and this number is twice as much as it was 10 years ago.