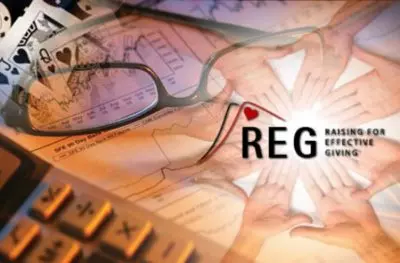 Raising for Effective Giving is one of the worldwide-known charity fund-raising nonprofit organizations, consisting of professional poker players and financial investors. The nonprofit organization published its report for the first six months of 2017, which revealed some interesting facts about its projects and what it is currently focused on.
In total, the donations collected for the first half of the year come close to $686,096 and this amount of money has been delegated among the numerous charities which are recommended by the nonprofit. In comparison to the first half of the previous fiscal year, the overall donations to effective charities have more than doubled. Some of the main beneficents of this amount of money are Schistosomiasis Control Initiative, which has received $274,806, Against Malaria Foundation, with $147,118, and Machine Intelligence Research Institute, acquiring $89,320. Other entities impacted by Raising for Effective Giving are Future of Humanity Institute, Foundational Research Institute, and Animal Charity Evaluators.
Liv Boeree and Igor Kurganov are the co-founders of the organization and they are also known as two of the well-known names in the poker industry. They have recently won the WSOP $10,000 Tag Team Event together which resulted in their first WSOP bracelet for both of them, as well as a prize amounting to $273,964. They agreed to donate half of it to Raising for Effective Giving, giving $41,520 to the Foundational Research Institute, and the rest of the sum for the operation of the nonprofit organization.
PokerStars have also decided to donate all fees registered at the $25,000 Spring Championship of Online Poker High-Roller, which amounted to $59,375. Following their decision, they added an additional $50,000. The total amount of money was distributed evenly among Machine Intelligence Research Institute and Future Humanity Institute, the former based at the University of Oxford.
Another large online poker network, 888poker, is leaving their mark for the good cause by giving all fees collected at the three "Chip In" events at their XL Inferno series which took place back in May this year. Their share in the donation flow estimated to $50,400 and the poker brand came to the conclusion it will be best if the capital is split evenly between Against Malaria Foundation, GiveDirectly, and Schistosomiasis Control Initiative, each of which received $16,800.
According to the semiannual report of the organization, about 10.4 percent of the donations made for the six months was given to the recommended charities. As much as $71,144 was split between two of them as follows: $41,520 was allocated to Humane Slaughter Association, and $29,624 went to Machine Intelligence Research Institute. The Effective Altruism Foundation also received $113,220 in unrestricted donations made by donors, which were then delegated between its two projects Raising for Effective Giving and Foundational Research Institute.